Proper hygiene is important in food preparation. Without washing hands and kitchen tools, disease may easily spread out. In some places though, this crucial matter is not always known and is taken lightly. Since cross contamination is a major cause of food poisoning and can transfer bacteria from one food to other foods, it is crucial to be aware of how it spreads so you will know how to prevent it.
Food poisoning spreads when one food, mainly raw food, comes in contact with another. Bacteria can also be transferred indirectly, for example from hands, tools, surfaces, knives and cloths. One thing you can do to prevent cross contamination is by separating chopping boards for raw and cooked foods.
Refrigerators must also be checked regularly to guarantee that they are working at the right temperatures and should also be cleaned inside and out.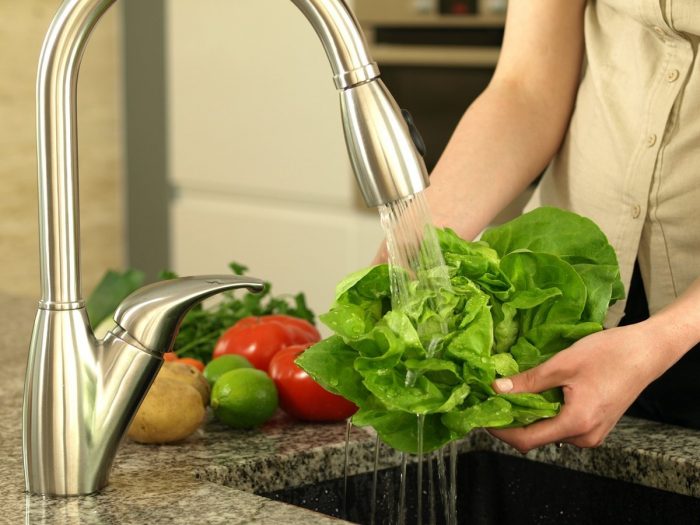 More essential tools needed to keep the kitchen clean
Another essential tool to keep your kitchen clean is to install the right kitchen extractor and ventilation systems.  Over the cooker canopies and the ductwork leading from them are fitted with filters and should be regularly replaced.
Professional food handlers must understand and implement proper food hygiene techniques. To be one of them, simply identifying the do's and don'ts alone is not enough. You need to take classes and be properly certified in order to prepare food professionally.
If you have a restaurant or you are in food service, you have to make sure that you have all the proper courses and certifications. You need to call your local health board for these important certificates and documents.
Food hygiene is crucial in ensuring healthy food. Following these tips will prevent possible problems that can arise regarding food preparation.
Visit High Speed Training for more information about food hygiene