With the increasing domestic demand for organic food, a number of organic food stores are popping up around the country.
According to the Working Group Organic and Biodynamic Farming, the commonly produced organic food items in India include wheat, rice, jowar, bajra, maize, pigeonpea, chickpea, greengram, blackgram, chana, groundnut, castor, mustard, sesame, cotton, sugarcane, jaggery, ginger, turmeric, chillies, cumin, tea, coffee, cardamom, banana, sapota, custard apple, papaya, tomato, brinjal, cucurbits, cole crops, and leafy vegetables.
The organic movement in India has sped up and now you can find organic food in many food stores. Accessibility for organic cereals and pulses is no longer an issue, although the price of organic food is still an issue for many consumers. Finding organic fruits and vegetables is quite difficult, even in major metropolitan areas such as Mumbai and Delhi.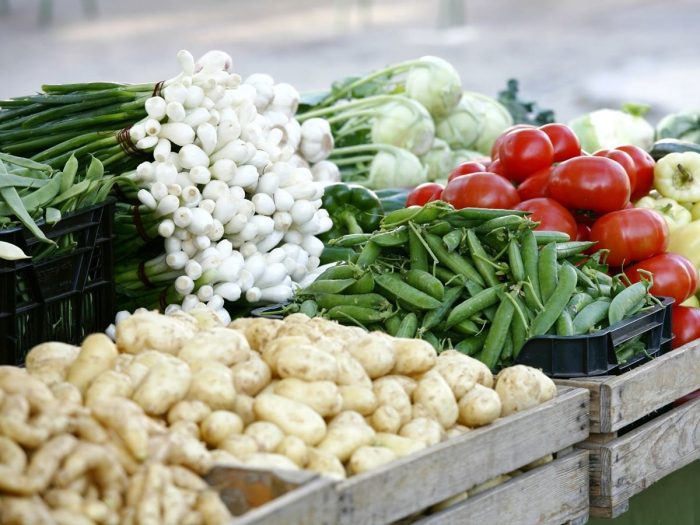 Click here for organic food stores in Mumbai
Click here for organic food stores in Bangalore