Asthma is a Greek word, which means 'breathing problem' and is caused due to various allergens. It causes malfunctioning of the respiratory system, although the patient can stay healthy and normal between attacks. Let us take a detailed look at it below.
What is Asthma?
Asthma is a condition of the lungs which leads to the narrowing and swelling of the air passage or the bronchial tubes, thereby making it difficult to breathe. According to the Asthma Clinical Research Centre, it is a major and costly public health problem, one that affects both kids and adults alike. It is a chronic condition which can also be life-threatening in severe cases.
Symptoms
Let's take a look at the many prominent symptoms of asthma.
Difficulty breathing
Pain in the chest

Tightness

in the chest
Trouble

sleeping

due to difficulty in breathing or

wheezing

Whistling sound while breathing out or exhaling
Chronic cough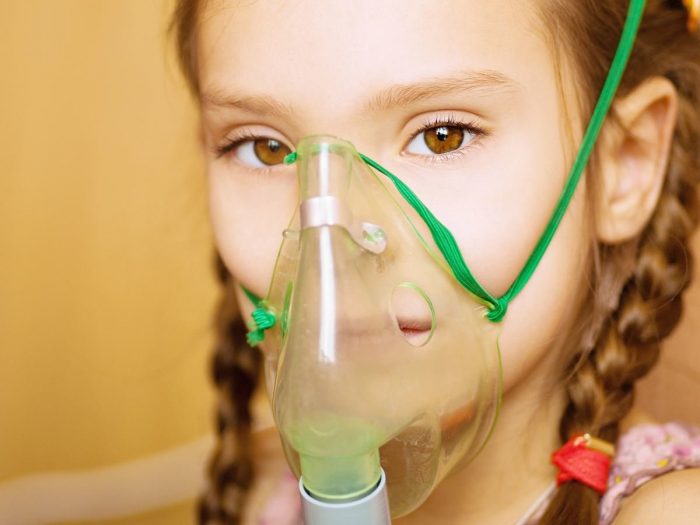 Causes
To increase the awareness of this condition, the Asthma and Allergy Foundation of America has also marked May as the National Asthma and Allergy Awareness Month. It affects approximately 15 million Americans, nearly 5 million of whom are under the age of 18, as concluded by the Palo Alto Medical Foundation. Patients suffering from it feel more problems in exhaling than inhaling. The allergic reactions can be caused by the following:
Weather
Cold
Food
Perfumes
Medicines
Drugs
Dust and other

irritants
Diagnosis
Diagnosis of asthma is carried out through laboratory tests, chest x-rays, physical examination, and careful measurement, according to the Asthma and Allergy Foundation of America. Environment control is the initial step, which has to be adopted for the regular treatment of this condition. People suffering from this condition need to pay close attention to the environment.
Monitoring the functioning of the lungs is the next essential step. Later, medications are prescribed. These medications are normally bronchodilators and corticosteroids. It is important to get an early diagnosis of this condition in order to prevent it from getting worse.