Once considered as an incurable condition, baldness can now be treated in various ways. There are a number of preventative measures and home remedies that can protect you from baldness. The home remedies for baldness include coffee, coriander juice, mustard oil, henna leaves, coconut milk, and amla among others.
Home Remedies for Baldness
Home remedies provide an effective way of reducing the occurrence of baldness.
Coffee
Research conducted by the European Hair Research Society, have shown that caffeine, one of the major constituents of coffee, tends to rejuvenate hair when applied over the bald areas. It is the simplest home remedy for combating baldness.
Coriander Juice
Juice obtained from the leaves of coriander can also be applied to the scalp. It has been found to be beneficial in the growth of new hair.
Mustard Oil & Henna Leaves
Henna leaves can be boiled in mustard oil and applied to the bald areas. This aids in the growth of healthy hair.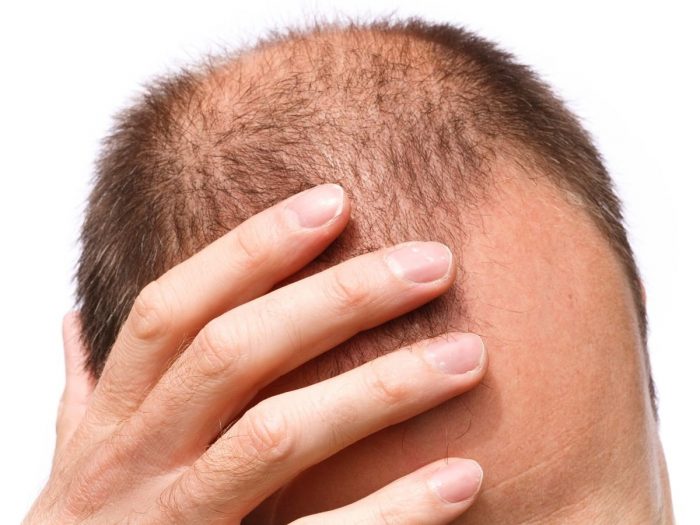 Coconut Milk
Coconut milk is a rich source of protein and can also induce the formation of new hair. Tender coconut fruit can be broken down carefully to obtain the milk. When the milk is applied to the bald area, it promotes hair growth.
Amla, Shikakai, & Reetha
These can all be mixed together and boiled in water to yield a shampoo that you can apply regularly. This results in the rejuvenation of hair in bald individuals. It has been recognized as one of the essential home remedies for treating baldness.
Lemon & Black Pepper Seeds
These can be made into a paste and applied over the bald area to prevent any further hair loss.
Licorice, Milk, & Saffron
Add powered licorice to milk with a pinch of saffron. Apply this to stimulate the growth of new hair on the bald region.
Fenugreek Seeds
Mix the seeds with water and apply it to the bald areas on your body. Leave for an hour before rinsing it. This treatment, when done for a month, can result in hair growth.
Red Gram
A paste made up of red gram with water can be applied for treating both baldness and hair loss.
Olive Oil, Honey, & Cinnamon
A paste made up of olive oil, cinnamon powder, and honey, when applied for 15 minutes before a bath, is effective in treating baldness.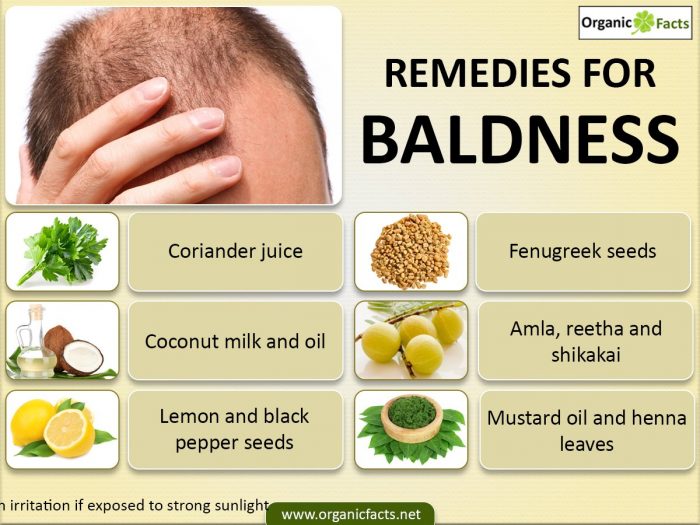 Pepper and Curd
Pepper is mixed in curd and applied on the scalp once a week, followed by washing hair with warm water.
Herbs
A combination of dried bhringaraja, amla, haritaki, and vibhitaki made into a paste and applied on the bald area results in the growth of new hair.
Apart from these home remedies, it is also advised to take a proper amount of rest to keep you stress-free, avoid spicy or salty food, and keep away from alcohol and smoking. Timely and restful sleep plays a vital role in maintaining the homeostasis of the body. Thus, with some preventive ways and home remedies, one can rejuvenate lost hair and prevent any further loss.