There are many health benefits of banaba leaves, such as aiding in weight loss, promoting heart health, regulating blood sugar levels, helping in preventing cancer, treating urinary tract infections (UTI), and regulating blood pressure levels in the body.
What is Banaba Leaf?
Banaba leaf, also known as Lagerstroemia or Queen's Crape-Myrtle, is a plant traditionally used in India and the Philippines to treat high blood sugar and diabetes. However, do banaba leaves work? Several studies have shown that regular daily dosing of this leaf extract can lead to significantly lowered glucose levels, as well as promoting a healthy metabolism and weight loss through glucose regulation.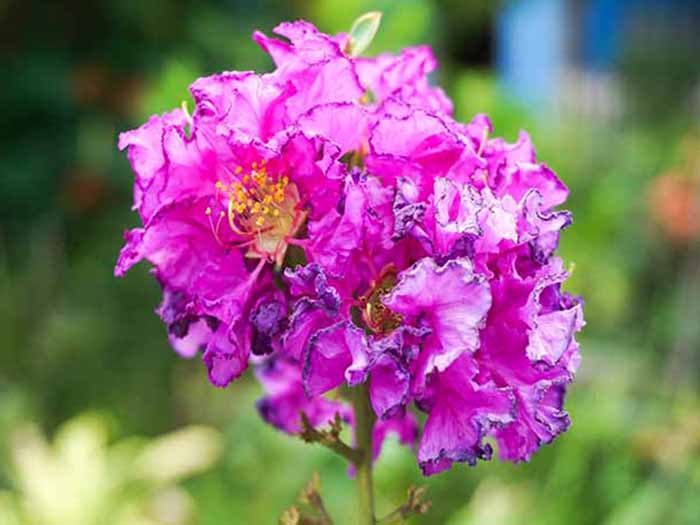 Benefits of Banaba Leaf
The active ingredient in these powerful leaves is corosolic acid. This chemical has many benefits, so these leaves are consequently used for a multitude of ailments.
Corosolic acid is a naturally occurring compound, in banaba leaves, that has been reported to give the body a powerful

antioxidant

boost, making it potentially useful in the prevention of cervical cancer.
Banaba leaf extract is anti-viral, anti-

bacterial

, and anti-

inflammatory

. It aids in the treatment of urinary tract infections, liver diseases, and viral diseases.
Banaba is an anti-diabetic, thanks to corosolic acid's ability to significantly lower glucose levels and modulate insulin. This glucose and insulin regulation can also help with weight loss efforts.
The corosolic acid and ellagitannins in banaba also help treat metabolic syndrome, promote heart health, regulate blood pressure, control

cholesterol

, and prevent strokes.
A tea made from these dried leaves can be useful in preventing kidney stones and

intestinal

parasites.
Uses
Banaba leaf is widely available in either water- or menthol-based extracts and is usually sold in capsule or tablet form. It is also consumed in a caffeine-free, detoxifying tea, which is widely popular for urinary cleanses.
Side Effects
While side effects associated with using banaba leaves are quite rare, it is not recommended to consume during pregnancy or while breastfeeding. If you are currently on medications or treatment for diabetes, medicinal applications of these leaves can cause excessively lowered blood sugar, leading to hypoglycemia.
It is recommended to stop consuming this powerful herb at least two weeks before surgery.