There are many calendula cream benefits that you can experience if you make this herbal mixture a regular part of your health and wellness regimen.
Calendula Cream
Calendula cream is a type of lotion made with calendula oil, an infusion of marigold petals. Calendula is the name of the genus of species which contains over fifteen types of marigold flowers, which are native to southwestern Asia, the Mediterranean, and western Europe. Pot marigolds are the most common variation and are so named because they were used to add coloring to cheeses. Pot marigolds are the type most commonly used to make calendula cosmetic products as per research by Kashan University of Medical Sciences, Kashan, Iran. [1]
Calendula flowers have been used for centuries in traditional medicine and cuisines as an herb. The flowers are also often used in religious traditions and have been used as a natural dye.
The essential oil may be found in natural insect repellants. Calendula extract and oils are used traditionally to treat cramps and constipation, but most people are familiar with calendula cream, the topical ointment, which has many useful benefits. Calendula cream is found in many health foods and wellness stores, and typically contains 2-5% calendula oil. It is also an ingredient in many skincare products, especially in first aid salves and creams.
Calendula Cream Benefits
There are many amazing calendula cream benefits, let us take a look at them below!
Anti-Inflammatory
Calendula is a very strong anti-inflammatory topical treatment. In a study published in the Chemistry Central Journal by Monica Butnariu and Cristina Zepa Coradini, calendula was found to be a good source of phenolic acid content, making it an effective blend of powerful antioxidants. This anti-inflammatory property comes from its high concentrations of flavonoids, plant-based antioxidants, and linoleic acid. Because of this, calendula cream is often used to treat diaper rash, muscle sprains and cramps, and hemorrhoids. Calendula is also anti-spasmodic, calming down muscle contractions and providing relief from cramps and aches. [2] [3]
Topical Skin Problems
Calendula cream is excellent to use on small skin abrasions, rashes, burns, or bruises. It naturally improves circulation in tissue, speeding up tissue repair in wounds and sunburns. It is also great for treating itching or pain from insect bites, poison ivy, or very mild frostbite and windburn. Since calendula is naturally antibiotic and antiviral, it helps keeps injuries clean while encouraging the surrounding tissue to stay moisturized and regenerate. It has even been shown to be an effective antiseptic against particularly resistant bacterial strains and candida.
Dermatitis from Radiation Therapy
Radiation therapy for cancer patients often causes extreme dermatitis and sores. Calendula cream is considered particularly effective in healing and soothing this type of skin damage, and is widely recommended by homeopaths as per a study published by Maurene McQuestion in the Radiation Medicine Program, Princess Margaret Hospital, Toronto, Ontario, Canada. However, there is no firm scientific evidence that calendula cream has any special effect on this type of skin damage, other than skin repair. One study did show evidence that calendula extract had an inhibitory effect on in vitro tumor cell growth, and this antioxidant property may be part of its anti-cancer reputation. [4] [5] [6]
How to Make Calendula Cream?
Making your scented blend of calming calendula cream at home is relatively easy. Let us take a look at the DIY recipe below.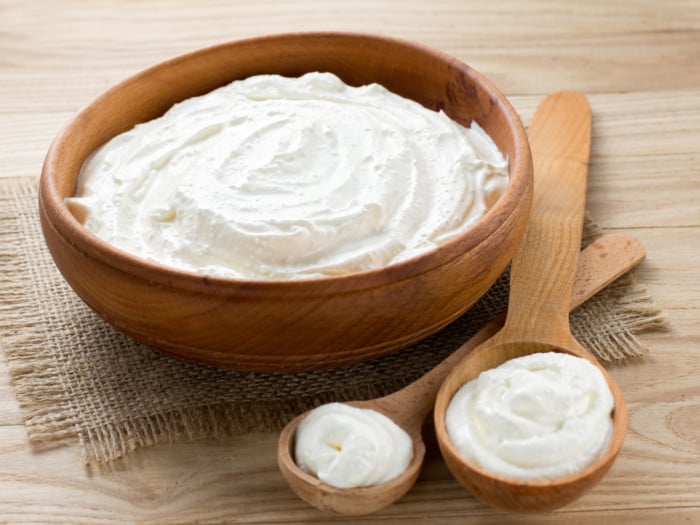 DIY Calendula Cream Recipe
This thick, creamy and rich body butter is your one stop solution for dry and patchy skin!
Print
Pin
Rate
Servings:
1
medium-sized container
Ingredients
4

oz

water

0.5

oz

beeswax pastilles or grated beeswax bars

4

oz

calendula oil
Instructions
To make calendula cream, start by boiling several cups of water in a large pot.

Using the water as a double boiler, melt 1 ounce of beeswax in a heatproof bowl, and 1 cup of calendula oil.

When the beeswax and oil are completely mixed, take off heat, and add in any essential oils.

Using a blender pre-warmed with hot water, blend the mixture until smooth. Allow it to cool. Voila your calendula cream is ready!
Notes
There are several essentials oils that are good partners to the anti-inflammatory properties of calendula. Peppermint, eucalyptus, chamomile, lavender, and spruce all work well in conjunction with calendula.
Side Effects
Calendula has very low toxicity and is safe to ingest orally in small amounts.
Calendula cream as a topical treatment may cause allergic reactions and skin irritation, with only one serious case of the whole body allergic reaction reported.
If you have ragweed allergies, check with your doctor before using calendula cream.
Women who are pregnant or nursing should not use calendula.
Calendula may cause extreme drowsiness when used with medications required before and after surgery. Stop using calendula cream at least two weeks before any scheduled surgery.