If you have hit a wall in your weight loss plan, one of the reasons could be because you are eating too many high-calorie density foods. Let's find out what calorie density is and how you can apply this in your daily diet to improve your health and lose weight.
What is Calorie Density?
Calorie density, also known as energy density, is the number of calories in food as compared to its weight or volume. Foods, like green vegetables, melons, and berries, that are high in fiber and water are usually low-calorie-density foods. For weight loss and management, it is important to know about calorie density. A study published in the American Journal of Clinical Nutrition found that eating bigger portions of low-calorie density foods can help to increase satiety as well as manage and lose weight.
According to research by the Centers for Disease Control and Prevention (CDC) in the US, water and fiber lower the calorie density of foods. This is because water has an energy density of 0 kcal/g and fiber has a range of energy density that lies between 1.5-2.5 kcal/g. On the other hand, carbohydrates and proteins have 4 kcal/g. Fat is the most calorie-dense food component with 9 kcal/g.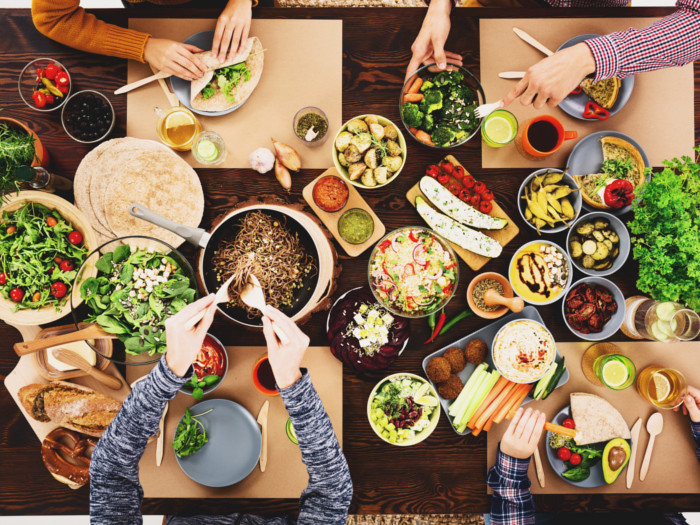 High-Calorie Density Foods
Let's take a look at most commonly consumed foods with a high-calorie density.
Fast food: A study published in the Obesity Reviews showed that the calorie density of fast foods is more than twice that of traditional, recommended healthy diets.
Oils: Cooking oils are naturally energy-dense. However, oils like coconut oil and olive oil have several health properties that are needed by the body. Oils should not be avoided; instead, they should be had in moderation.
Nuts: Peanuts are energy-dense with 100 grams packing 567 calories, according to the USDA National Nutrient Database. While nuts are loaded with healthy fats, they should be incorporated in limited portions in the diet. According to a report by the Harvard T.H. Chan School of Public Health, a handful of walnuts could cause a weight gain of 10 pounds or more a year, if the overall diet is not healthy and there is lack of physical exercise.
Starchy vegetables:

Vegetables

like corn and sweet potato are more energy-dense as compared to broccoli and green pepper. For instance, half a cup of boiled corn has 72 calories and 15.6 grams of carbohydrates while half a cup of boiled

broccoli

contains only 27 calories and 5.6 grams of carbohydrates.
Low-Calorie Density Foods
Here is the list of foods with a low-calorie density that is recommended as staples in the pantry for a healthy diet.
Weight Loss Using Calorie Density
Research from a yearlong clinical trial by Penn State revealed that overweight women lost more weight and kept it off when they added water-rich, or low-calorie density, foods to their diet as compared to those who reduced only fat. Here are tips from the CDC research brief on how to lose weight using a mix of low-calorie and high-calorie density foods.
Broth-based soups are low in energy density and filling too.
Salads with sauteed spinach, kale, cauliflower, or brocolli are high in fiber and low in calories.
You can add vegetables like zucchini in chili and casseroles to reduce the calorie density.
Opt for

unsweetened

frozen yogurt and berries instead of ice cream.
Sip on fruit-infused water to make your beverages more interesting.
Make your

porridge

with water instead of full-fat milk.
Takeaway
According to the Dietary Guidelines for Americans 2015-2020, it is best to consume less than 10 percent of calories per day from saturated fats and added sugars as they add to the energy density of foods. So, eat a mix of fruits and vegetables with broth-based soups to keep your diet healthy and low in calorie density!