Using capsaicin can be an excellent choice for those who want to improve their overall health, but knowing the potential side effects is important before adding it to your regimen.
What is Capsaicin?
Capsaicin is the active ingredient in many different chili peppers and is the compound that gives these peppers their spicy bite. It is a type of capsaicinoid and is a very powerful irritant, so using it for relief from pain and inflammation seems counterintuitive. However, there are a number of impressive health benefits to using capsaicin, so eating peppers and spicy foods are often encouraged for metabolic strength and the immune system.
The only foods in which capsaicin are found in are:
Chili peppers including bell peppers, jalapeño peppers, and cayenne peppers, among others
Various salsas
Curries
Spices, such as paprika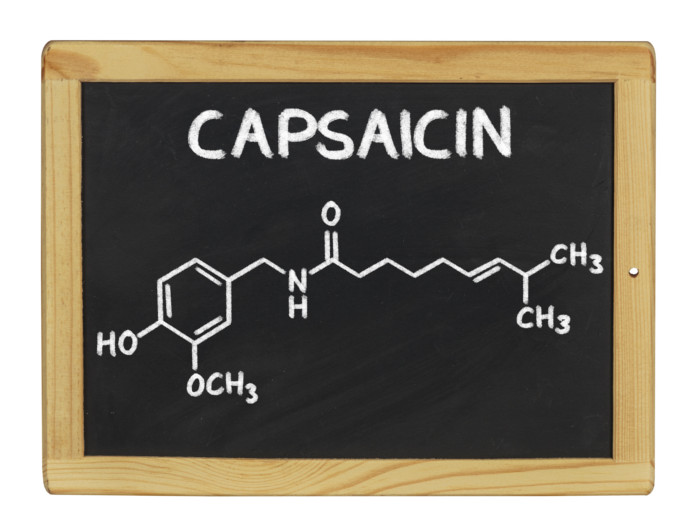 Note: Due to the irritating nature of this compound, it is sometimes necessary to neutralize it so that your mouth stops burning. Drinking milk is an excellent way to neutralize the effects of capsaicin, as the animal fats and proteins bind to the same receptors in the mouth.
Capsaicin Health Benefits
The major health benefits of capsaicin include its ability to soothe headaches, treat psoriasis, manage diabetes, aid in weight loss efforts, prevent certain types of cancer, among others.
Cancer
As a powerful analgesic and antioxidant compound, capsaicin can help to reduce oxidative stress in different parts of the body by neutralizing free radicals. Those are the dangerous byproducts of cellular respiration that can cause chronic disease, including cancer.
Skin Conditions
When you apply this substance to your skin, it will help to soothe pain and inflammation, although it may cause initial irritation or discomfort. By blocking the pain receptors in the skin, it can reduce chronic discomfort.
Diabetes
Studies have found that capsaicin is able to reduce the amount of pain from diabetic neuropathy, which is a very common secondary symptom of long-time diabetics.
Weight Loss
By boosting the metabolism and helping to detoxify the body, this substance can help your whole system run more smoothly and make your workouts more effective.
Digestion
The effects of capsaicin can help to regulate the digestive system and eliminate waste more effectively, thus reducing symptoms of diarrhea and constipation.
Headaches
Rubbing this substance on your temples, in an ointment form, can help to relax the pressure in your head and soothe the symptoms of migraines.
How to Use Capsaicin
The most common ways to use capsaicin are:
You can include mild to spicy peppers in your diet, depending on your comfort level.
It is also isolated and concentrated in supplement form.
It is available in certain creams and salves and can be applied topically to areas of inflammation.
For people who don't like spicy foods, supplements or capsaicin patches are the obvious choices.
Capsaicin Side Effects
The common side effects of eating capsaicin in any form are:
Irritation
Swelling
Redness
Increased photosensitivity
Serious allergic reactions, such as difficulty

breathing

and hives
Irregular heart arrhythmias in rare cases

Blood pressure

surges
Before taking this supplement or using these patches, be sure to speak with your doctor, particularly if you are already taking any other medications.