Using castor oil for hair is a natural and easy way to revitalize your locks and protect your hair from damage when used properly. Castor oil is a very effective remedy for your hair health, and it is something that can be used every day. However, most regular users claim that using it 2-3 times per week is more than enough to see measurable results.
Castor Oil
Castor oil is the oil extracted from castor seeds, which come from the castor oil plant, scientifically known as Ricinus communis. These seeds contain a high concentration of essential oil, ranging from 40-60% of the total volume. The oil is colorless, but it has a very clear flavor and odor and is considered a triglyceride. The majority of the benefits that castor oil can provide comes from its active ingredient, ricinoleic acid, along with various other volatile compounds and antioxidants.
What Type of Castor Oil Should You Use?
If you want to use castor oil on your hair, you want to be sure you choose the right variety.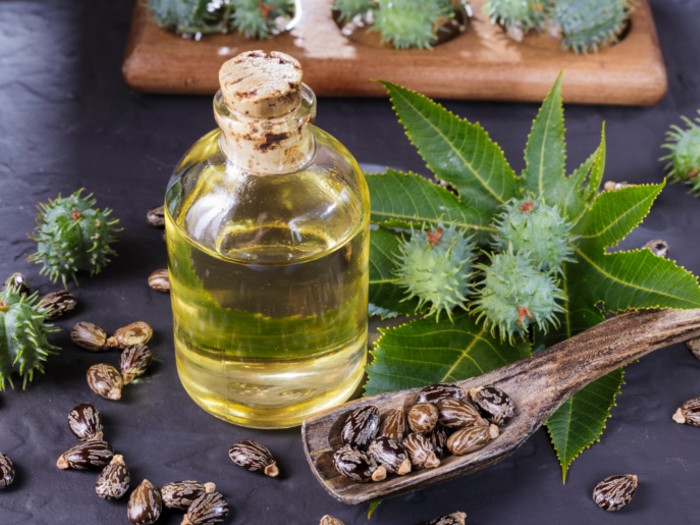 How to Use Castor Oil for Hair?
After you choose the right type of castor oil for your hair, you should know how to use it on the hair to be as effective as possible. You can use castor oil for hair loss, to stimulate hair growth and to improve the health of the scalp, among others. One of the most popular ways to use this oil is when mixed with other carrier oils. Remember, you only need a few drops of this oil to be effective.
Application Method:
Castor Oil Benefits for Hair
There are many different benefits of using castor oil in your hair, including reducing split ends, thickening the hair and protecting against damage, among others.
Side Effects
There are countless benefits of using castor oil for hair, but there are also some side effects to consider, such as potential allergic reactions. If you have sensitive skin, the use of castor oil may result in itching, redness and general discomfort. Before using this oil for the first time, it is recommended that you apply a patch of the oil to a small part of your skin. Wait 24 hours and monitor the area closely. If you see any redness or experience inflammation, avoid using the oil on your scalp and hair.