Drinking chasteberry tea is a great way to alleviate hormonal issues and protect your body in a number of other ways.
What is Chasteberry Tea?
Chasteberry tea is a famous herbal remedy that is known to have notable effects on hormones in the body. Scientifically known as Vitex Agnus-castus, the fruit of chasteberry tree are known to possess powerful enzymes and compounds that have estrogen-like qualities, stimulating female reproductive health, and in some cases, suppressing male sexual desire. This tea has been in traditional use for centuries, but there is some debate over its full effects on the body, particularly on aspects other than feminine reproductive health, such as antioxidant properties. [1]
Chasteberry Tea Benefits
Chasteberry tea has a number of amazing health benefits such as reducing the menopausal symptoms, improving fertility, providing PMS relief, promoting breast milk production, and more.
Acne
Traditionally, this tea was consumed and used topically for symptoms of acne. By regulating hormones slightly, it can lower your risk of acne, while topical application could directly soothe inflammation. [2]
Fertility
With the estrogen-like properties of chasteberry tea, drinking it can help a woman become pregnant if she has been trying unsuccessfully. [3]
PMS Relief
The hormone-balancing effects of this tea can provide relief for women who have painful menstrual cramps, mood swings or other menstruation-related issues. [4]
Breast Milk Production
Use of this tea is known to increase breast milk production, although you should not be drinking this tea while pregnant. Following the birth, you can drink the tea in moderation for this benefit. [5]
How to Make Chasteberry Tea?
You can easily make chasteberry tea at home, provided you can find the whole berries in your local market or region. Chasteberry tea is pleasant by itself, but many people like to include other ingredients, such as star anise, cinnamon or rose petals, depending on flavor preference.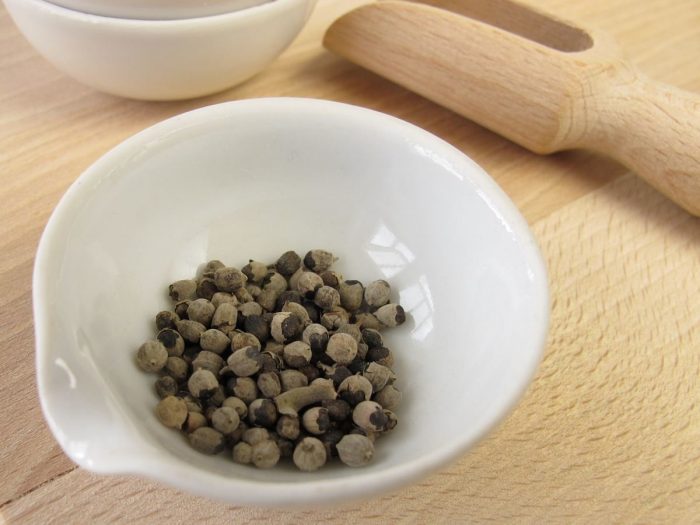 Therapeutic Chasteberry Tea Recipe
Chasteberry tea has many healing qualities, benefitting the skin and reproductive health of women.
Print
Pin
Rate
Steeping part:
10
minutes
Ingredients
4

cups

water

1

tbsp

chasteberries
Instructions
Bring the water to a boil in a saucepan.

Crush chasteberries with a mortar and pestle.

Pour hot water over the ground berries in a tea infuser or pot.

Allow the mixture to steep for 10 minutes. Serve either hot or cold.
Chasteberry Tea Side Effects
There is a great deal of potency in this tea, and despite the benefits, it can be dangerous for some people, particularly women who are taking hormonal contraceptives, or pregnant women. Other side effects can include allergic reactions in both men and women, although this tea is rarely recommended for men.
Pregnancy
As this tea can stimulate menstruation and has a powerful effect on hormone levels, it is not recommended for pregnant women, as it could endanger the baby.
Contraceptives
This tea is known to interfere with oral contraceptives, lowering their efficacy, so be sure to speak with your doctor before combining this tea with your birth control pills.
Medication
Other medications, such as anti-psychotic and anti-anxiety medications, can be less effective if taken in conjunction with this tea. By preventing uptake of medications, this tea can be dangerous unless you speak with your doctor first.