The use of cricket flour as a protein source is increasing in popularity, but there are a few things you should know before adding this insect flour to your diet.
What is Cricket Flour?
Cricket flour is alternative to grain-based flours that are made of powdered crickets. Also known as cricket powder, this is a surprisingly nutrient-dense food if you can get past the fact that you're eating ground-up insects. Crickets are edible and are featured in many cultures as a delicacy. Cricket flour has a mild and nutty taste, far from unpleasant, and the health benefits more than what makes up for the strange source. [1]
Nutritional Facts
Unlike most grain-based flours, cricket powder doesn't contain high levels of carbohydrates but is instead composed mainly of protein, dietary fiber, unsaturated fat, and various vitamins and minerals. The protein content is particularly impressive since it is an animal product; this flour contains roughly 13 grams of protein in a 100-gram serving, about half of the protein you can acquire from beef. [2]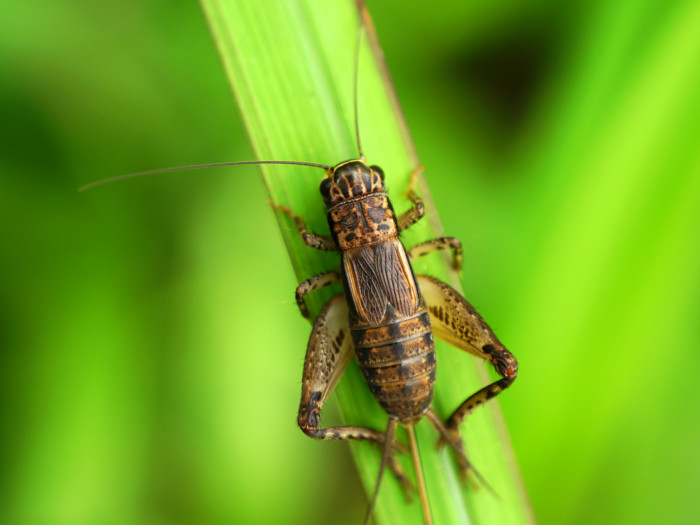 How to Make Cricket Flour?
If you want to add cricket flour to your diet, you can actually make your own cricket flour at home, but it is a rather intensive process and is much easier to buy cricket flour from a larger company. [3]
Step 1: Acquire a large number of crickets (200-300 for a single batch).
Step 2: Dry the crickets in a dehydrator, freeze them or dry them in an oven.
Step 3: Grind the dried crickets thoroughly.
Step 4: Sift the ground crickets to remove the thicker parts that don't grind down as well.
Step 5: Sift through a thinner grain to produce a smooth and even flour.
After making the flour, you can use it to make bread, pancakes, smoothies, and cookies, often by using a slightly smaller amount of cricket powder than the recipe calls for of regular flour.
Benefits of Cricket Flour
The benefits of cricket flour include the following:
Increase in muscle growth due to its high protein content
Help you lose weight, as it makes you feel full (dietary fiber) [4]
This is a gluten-free, non-grain product, making it appealing for those with celiac disease.
It is a great source of vitamin B12 and various essential amino acids
It is also considered a "complete" protein and promotes bodybuilding.
Note: No significant side effects have been noted when eating this alternative to grain-based flour.