Going on a dairy-free diet can be a great way to reduce the symptoms of food allergies, or to pursue a vegan lifestyle, among others.
What is a Dairy-Free Diet?
A dairy-free diet is one in which you don't consume any products that are derived from dairy cows. Dairy products are ubiquitous in many cultural foods, so this can be a difficult diet to follow, but some people need to follow this diet. For example, people with lactose intolerance or a milk allergy are required to follow some semblance of a dairy-free diet. Some other people choose to follow a dairy-free diet because they are vegan, and don't want to consume any animal-derived products.
The most common dairy products that you will want to eliminate on this diet include: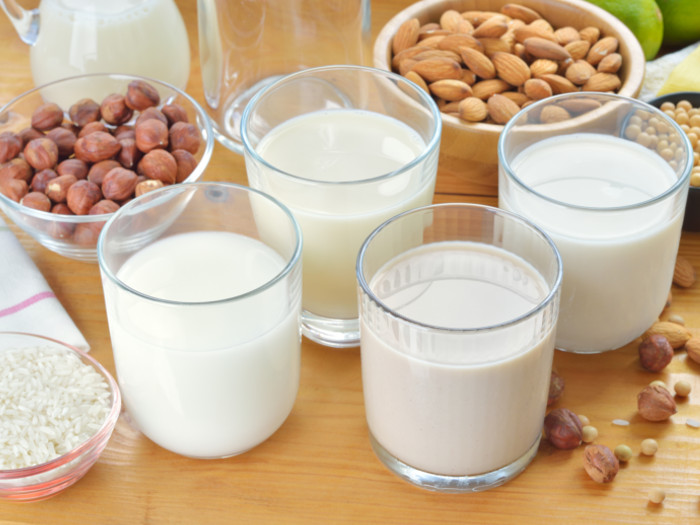 Benefits of a Dairy-Free Diet
The primary benefits of a dairy-free diet include reducing bloating and oxidative stress, improving skin health, promoting respiratory health, and improving digestion, among others.
Bloating
If you are sensitive to dairy products or are struggling to digest your dairy foods properly, you will likely see an increase in gas, due to the incomplete metabolism of proteins. Gas leads to bloating, but eliminating dairy can clear this up.
Respiratory Health
Drinking an excess of milk leads to more mucus production, which can increase your risk of respiratory infections and struggles with clear breathing.
Oxidative Stress
Milk is the source of a compound that can drive oxidative stress in the body, so eliminating it from the diet can reduce oxidative stress and your risk of cancer.
Milk Allergy
If you have a milk allergy, as opposed to basic lactose intolerance, eliminating all source of milk and dairy will clear up many of those uncomfortable symptoms.
Skin Care
Studies have directly linked the consumption of milk with a higher risk of acne flare-ups and improve overall skin appearance.
Digestion
Many people have some level of sensitivity to lactose, as humans were not designed to digest this compound. By eliminating dairy entirely, you will improve digestion in many general ways.
Alternatives to Dairy
If you are beginning to follow a dairy-restriction diet, some of your best alternatives include goat milk, kefir, almond milk, and ghee, among others.
Lactose Intolerance vs. Milk Allergy