For those of you who want to cut down on their caffeine intake, decaf green tea can be the solution. It has many health benefits, including weight loss, improved heart health, lowered cholesterol levels, and prevention of cancer.
What is Decaf Green Tea?
Decaf green tea is a type of green tea that does not contain any caffeine. Although the process that removes caffeine from green tea also removes some of the polyphenols from it, thereby making it slightly less potent.
Benefits
Let us discuss the many amazing benefits of this tea.
Detoxifies the Body
The antioxidants in this variety of green tea help in fighting free radicals, but to a lower extent than green tea. The polyphenols in this tea also help in preventing cell damage, DNA mutation, and cell death.
Weight Loss
Decaf green tea helps in achieving your weight loss goals. For better results though, you can drink regular green tea as caffeine further helps the cause.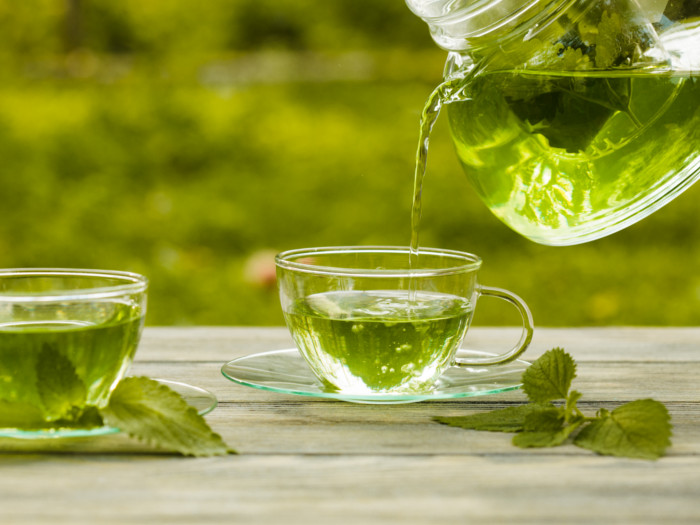 Improves Heart Health
By lowering the triglyceride and cholesterol levels in your body, decaf green tea helps in promoting heart health. The antioxidants in this tea lower the risk of clogged arteries, and thereby prevent the risk of a stroke and heart attack.
Prevents Cancer
The presence of polyphenols and epigallocatechin-3-gallate or EGCG in decaf green tea inhibit the growth of cancer cells in the body.
Treats Diabetes
By controlling the blood glucose levels and insulin sensitivity in your body, decaf green tea helps in the regulation of diabetes. But always consult your doctor before consuming this tea as it may lower the sugar levels in those with diabetes, making it fatal.
Word of Warning: Always consult your doctor while consuming this tea if you're pregnant or breastfeeding, going through chemotherapy, and or struggling with diabetes. Caution is advised to those who are going through chemotherapy as this tea may interfere with its medication. Moderation is advised.