Mareya Ibrahim, also known as The Fit Foodie, is a nationally recognized food safety and clean eating expert. It was when her father got cancer and was told to avoid raw produce, she knew that she had to critically look at food safety. And with her patented products including eatCleaner® line, she became a changemaker who is helping people eat safer and better and also save the environment at the same time. Most importantly her children also got to witness that love and necessity was this mother's invention. An idea that changed her life and others too!
Organic Facts interviewed Chef Mareya at the eve of the Sustainable Foods Summit and she shared her views on superfood trends for 2018.
According to Chef Mareya, the next "It" superfood is the tart cherry – it will take on a new meaning in 2018.
Tart cherry is also known to reduce pain and inflammation and help with post-exercise muscle soreness. A natural source of melatonin, you can now replace your sleeping pill with a deliciously tart alternative. Different from your everyday sweet, dark cherries, tart cherries are sour, small and bright red.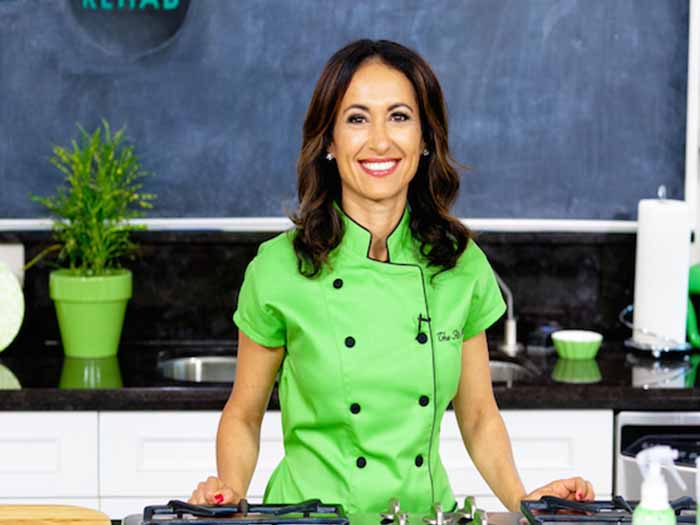 This superfood has one of the highest ORAC (Oxygen Radical Absorbance Capacity) scores – topping blueberries, pomegranate juice, and tea by almost triple – with a mega boost of anthocyanins to battle free radicals and repair cell damage.
It is available in many forms – fresh, frozen, dried, chocolate-covered, concentrated powder and juice – look for tart cherries in baked goods, jams, sauces, and beverages. There are many companies like Cheribundi that offer a variety of ready-to-drink juices featuring the tart little powerhouse.
The second superfood to watch out for are shishito peppers.
These peppers are little spark plug peppers that are showing up on menus everywhere, taking over where fried calamari and edamame once reigned supreme as a fun, shareable appetizer. These cancer-fighting peppers are full of active capsaicin and antioxidants, and are super easy to prep and eat. Just toss with a little coconut oil and roast or grill on a flat top until soft and blistery, add a dash of smoked sea salt, then pop the whole thing into your mouth (removing the stem).
According to Robert Schueller, Marketing Director for Melissa's Produce, sales of shishito peppers increased over 25 percent from October 2016 to September 2017.
And finally "living" produce is the third superfood to look out for in 2018.
We all know the importance of filling up on fresh fruit and veggies. But by the time these yummy morsels arrive on our plates, they have already lost a ton of nutrients. The solution? "Living" produce!
All over the country, this ultra-fresh superfood option is popping up at local markets. These are veggies still attached to their roots to help maintain nutrients and prolong shelf life. Roots-on varieties are grown hydroponically and without the use of insecticides, making them a healthier, eco-friendly choice. You can also harvest your very own nutrient-rich salad anytime you're ready to eat
According to Pete's Living Greens, their escarole, endive, cress and lettuce blends last up to 18 days, compared to an average 3-5 days for your typical bagged salad. Also, companies like Aggressively Organic help you grow your food using hydroponics.
Ways to embrace a more holistic way of living
Chef Mareya shares three simple ways that people can easily incorporate by making changes to food choices!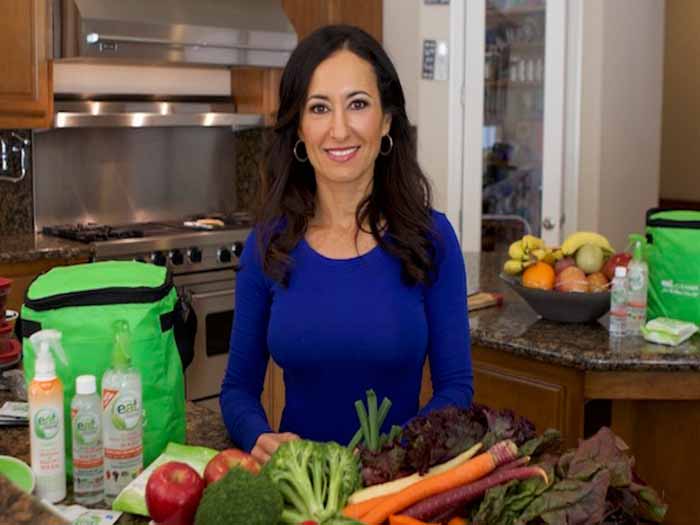 About Mareya Ibrahim
She is the creator of EatCleaner.com, the premier lifestyle destination for fit food and superfood information, author, holistic nutritionist and inventor of the patented eatCleaner® line of food wash, wipes, and shelf life extension products.
Chef Mareya will be speaking about the major healthy food and beverage trends for 2018 at the Sustainable Foods Summit in San Francisco, US held on the 30-31st January. The Sustainable Foods Summit, organized by Ecovia Intelligence, is an international series of summits that focuses on the leading issues the food industry faces with regards to sustainability and eco-labels such as Organic, Fair Trade, etc.
Her column, The Fit Foodie, appears in Edible Orange County Magazine. Her new book, The Real Dish will release in early 2019 under St. Martin's Press. She is also a contributor to the NY Times bestseller, The Daniel Plan: 40 Days to a Healthier Life and is the author of The Clean Eating Handbook: 31 Essential Rules for Health, Wellness and a Fabulously Fit Life. Chef Mareya is the host of The Real Dish Facebook Live show, demonstrating how to make simple dishes that are healthy and nutritious. Mareya was also a featured chef on the Emmy-nominated cooking show Recipe Rehab and has been seen on the Food Network's Cutthroat Kitchen and over 400 YouTube cooking show episodes.