The debate of Greek yogurt vs regular yogurt has been going on for generations, but there are some clear differences that you should understand before you add either to your daily diet.
Greek Yogurt vs Regular Yogurt
Both Greek yogurt and regular yogurt may come from the same source, but their flavor and nutritional content vary significantly.
Greek Yogurt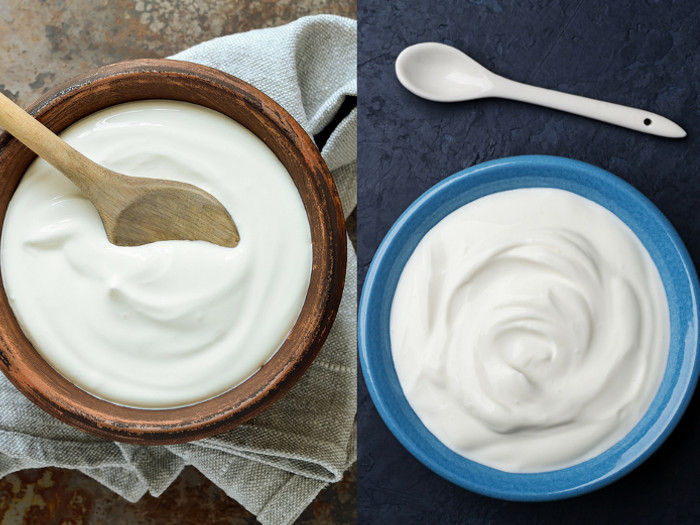 Uses
Greek yogurt can also be used as a replacement for

fats

in certain

meals

, such as butter,

cream

cheese or other

oils

.
The unique flavor of Greek yogurt also means that it can be used in savory

dishes

, such as mixed in with spices to make a veggie dip or as a topping instead of sour cream or additional

cheese

.
Regular Yogurt
Regular yogurt, on the other

hand

, allows the excess lactose and whey to be mixed in, rather than removed, giving yogurt a slightly

thinner

consistency.
Regular yogurt has a higher amount of

sodium

,

sugars

, and carbohydrates.
Regular yogurt isn't as versatile as the Greek variety, and tends to have a sweeter flavor, which is less appropriate for savory dishes.
Regular yogurt is often flavored, which adds to the sugar and calorie content. In terms of calories, regular yogurt has about 95 calories per 100 grams.
Uses
When it comes to purchasing regular yogurt, you will save money, as opposed to the Greek variety, but with the ever-increasing popularity of Greek yogurt, the price points are beginning to get closer to one another.