Home remedies for fecundity include the consumption of fresh fruits and vegetables, drinking wine, alcohol, yellow chrysanthemum tea, green tea, mint oil, and olive oil in different forms. Application of these can keep your body warm. Fecundity is the ability of breeding and reproducing. It is same for both men and women. It helps the hormonal cycle to determine when women can be pregnant, while for men, it determines when he is most fertile. Fecundity can increase or decrease depending on the conditions and the regulating factors. A lot can depend on a person's living pattern, regional situation, and geographical locations as well.
What is Fecundity?
Fecundity is determined by the ability to reproduce, according to NationMaster, which is slightly different from fertility. The major cause or measure of fecundity can be the specific fitness of a person. It refers to the ability to store and develop orgasms and fertilize at any given time period.
Though infertility rates have remained stable in North America, fecundity has increased in the women within the age range of 24-35. Usually, women find trouble becoming pregnant due to certain hormonal disorders. However, another reason for this disorder can also be cigarette smoking.
Studies have proved that the disorder of fecundity is usually a problem in women who smoke on a regular basis. It is also said that your occupation can determine your fertility or your ability to become pregnant. There can be several reasons for fecundity, including biological, chronic, and regional factors. As such, there cannot be fixed or specific reasons for fecundity. Fecundity problems can happen to anyone. A decrease in fecundity is related to previous pregnancy records and an increase in the parental age, according to NCBI.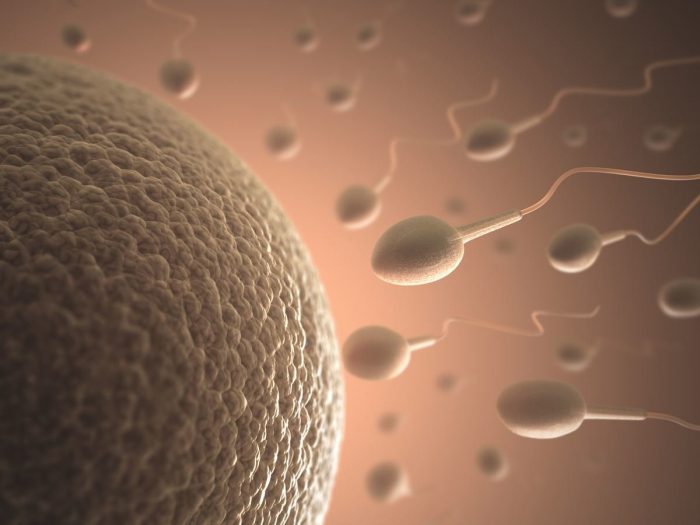 Looking after your diet and having a hygienic living style is of the utmost importance for avoiding problems of fecundity. One cannot simply blame or hold women responsible for not being able to become pregnant. A lot depends on their sexual partner as well. Both need to be hygienic and take care of a few things while having inter-course.
Home Remedies for Fecundity
Some of the home remedies for the treatment of this sexual disorder are as follows:
Vegetables and Fruits
Eat a lot of fresh fruits and green vegetables to maintain good health. Keeping good health and fitness leads to a higher degree of fertility.
Wine
Apply wine to the belly and leave it for an hour or so before washing it away. It helps to keep the womb-warm, thus increasing fertility. One can use any kind of wine available. To a certain extent, one can use other alcohol as well, depending upon the availability in their geographic location.
Hot Bath
Try and take a hot bath or a shower before having sexual intercourse. It helps immensely as it energizes the internal hormones and helps women become aroused quicker.
Mint Oil
Apply mint oil on the body and massage it into the skin thoroughly. One can also make use of it in bath water. It helps to increase the fertility level.
Yellow Chrysanthemum Tea
Have yellow chrysanthemum tea once a day. It will help increase fertility in men as well as the ability to reproduce in women.
Olive Oil
Olive oil can also do wonders to increase fertility levels. Just apply olive oil in the form of a massage after a hot shower or bath. One can also make use of olive oil in their bath water.
Vinegar
The use of vinegar and some salt in the bath water is one of the most widely used home remedies for fecundity. If possible, keep it for about 10 minutes and then take a bath with that water.
Grapefruit
One can use grapefruit seed extract along with water. Just put a drop or two and drink this liquid twice a day.
Rosemary Tea
Either drink damiana tea or rosemary tea. Both of these tonics are beneficial for the male hormonal system to increase fertility.
Ginseng
This remedy helps to relieve stress and exhaustion. One can consume it either in tonic form or as tablets.
Aromatherapy
Sandalwood and jasmine can be used if one believes in the charm of aromatherapy since these massage oils offer a very relaxing and uplifting effect that ultimately ensures that the love making process is more enjoyable.
Things to Avoid
There are few things that should be avoided if women are suffering from fecundity:
Avoid excessive cigarette smoking. It is a good idea to quit.
Alcohol intake should be minimal or it should be eliminated entirely.
Essential oils should be avoided during the time of pregnancy due to their volatile and sometimes unpredictable side effects.