Infant constipation is a time when babies cry a lot and as parents, you should notice the tears, which are not 'crocodile tears'. And remember as babies, they can only express their emotions in limited ways, namely crying and making noise. The most common affliction which affects not only babies but also their parents; going to the bathroom!
What is Infant Constipation?
Infant constipation is a serious problem and happens when your baby has hard, unmoving stool that is difficult to pass. Also, less frequent or irregular bowel movements means that your infant is constipated. There are a number of things that can bring it on; also at certain times in infancy and early childhood, constipation is common.
Normal bowel movements in infants occur 4-5 times per day in the period directly after birth, and these should be soft stools, which easily pass through the digestive system. Breastfed children typically have more consistent bowel movements than formula-fed babies. As they age, the rate of BM (bowel movements) will drop to 2-3 per day, and then again around two years of age, reducing to 1-2 per day.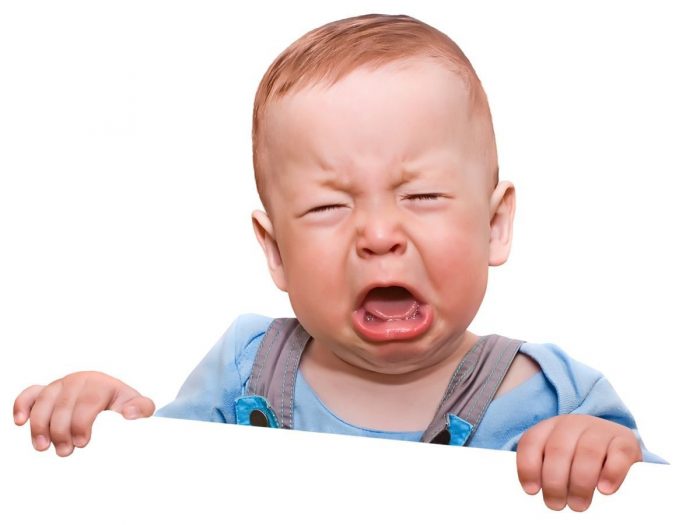 It is important to recognize the symptoms because babies often resist passing hard or painful stools, which only exacerbates the problem. You need to understand what might be going wrong, and then actively work to fix it. First, let's look at the causes and traditional examples of infant/childhood constipation.
Causes
There are a number of causes of infant constipation, and knowing which cause that is can help you treat the symptoms and prevent a similar condition from occurring again in the future.
Symptoms
It is important that you approach a doctor if any of the following symptoms of infant constipation take place:
Continuous stomach pain
Pain while relieving a stool
Rectal

bleeding

Spitting up food
Continuous

vomiting

Swelling

of the stomach
Weakness of muscles
Stools are 'blocked'
Pellet-like stools
Foul-smelling wind
Hard belly
No improvement with a change in diet
Although there are many ways to cure constipation in adults, there are limited options for infants. It is very important to be observant of your child's diet and behavior to determine the cause of constipation.