Leigh's disease is a rare and terrible disease that is classified as a neurometabolic disorder and is almost exclusively found in infants and very young children. It is scientifically known as juvenile subacute necrotizing encephalomyelopathy or Leigh's syndrome.
What is Leigh's Disease (Leigh's Syndrome)?
This disease attacks the central nervous system and is a progressive disorder. While it most commonly observed in children between three months and two years, it may rarely be detected in teens and adults.
Causes
Leigh's syndrome is usually caused by a defect in the functioning of the mitochondrial DNA, due to which these cells lack energy, causing blockages in the central nervous system. Over time, it affects the part of the brain that controls motor movements. The disease may also be caused due to the deficiency of the enzyme pyruvate dehydrogenase.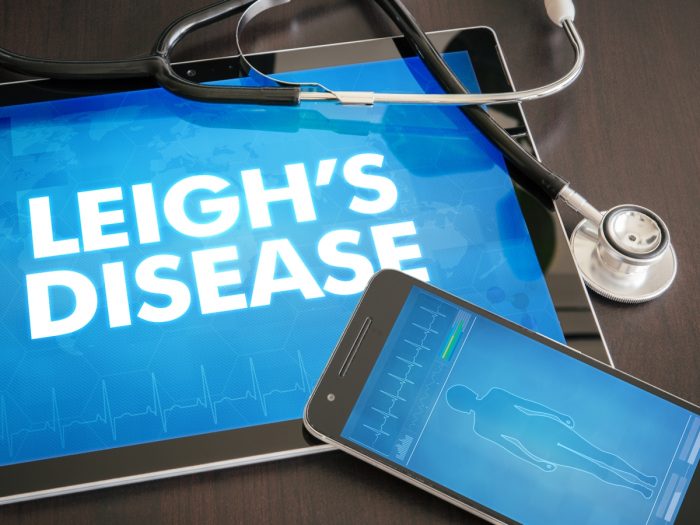 Symptoms
The initial symptoms may present themselves within a year of birth, and they include:
Vomiting

Difficulty swallowing
General discomfort
Continuous crying

Seizures

Recurrent episodes of

lactic

acidosis
The next major progression of the disease affects the muscular system, and the brain begins to lose the ability to control the muscles, resulting in muscle spasms, weak or useless muscle tone, or prolonged, painful contraction of the muscles. The eyes, heart, and lungs are also affected by the disease, and eventually, their functioning is impacted as well.
Respiratory failure is the most common cause of death, and it usually occurs within a few years of birth, although some patients have lived until they were 6 or 7 years of age when they only have a partial deficiency of pyruvate dehydrogenase. Some very rare cases have even survived until their mid-teenage years. However, there is no cure for Leigh's Disease, and recent estimates state that 1 in 40,000 infants are affected by this disease and it is important to remember that it can be an inherited disease too.