Limoncello is a sweet and unique liquor that isn't on every menu, but is a delightful treat when you can find it!
What is Limoncello?
Limoncello is a popular Italian liquor made from lemon zest and alcohol. It is a favorite of home liquor enthusiasts because it is easy to make and quite useful for cooking. The ABV of this alcohol varies, especially among home recipes, but most limoncello is roughly 25%. It is traditionally served chilled as an after-dinner digestif. It is also very popular as a cocktail mixer.
Nutrition
A 1.5 oz serving of limoncello contains on average 155 calories, 17 grams of carbs, and 16 grams of sugar.
Benefits
Limoncello is a great drink choice for anyone dieting or looking to lose weight because the tart lemons act as a natural appetite suppressant. It's an easy way to give yourself a treat after dinner without ordering dessert.
How to Make Limoncello?
It's fairly simple to make limoncello, let's take a look at how to make it below.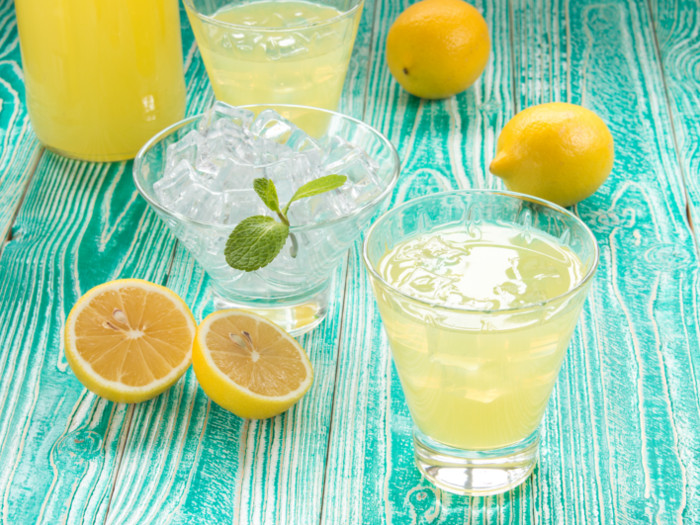 Refreshing Limoncello Recipe
Enjoy this smooth and sweet drink with an intense lemon flavor!
Print
Pin
Rate
Ingredients
2

pounds

of organic lemons

1

liter

of water

2

pounds

of sugar

1

gallon

of grain alcohol (of your choice)
Instructions
To make limoncello, wash and peel two pounds of organic lemons.

Ensure that you remove as much of the white pith (the spongy white tissue lining the rind of oranges, lemons, and other citrus fruits) as possible, to avoid bitterness.

Next, put the lemon peels in a one-gallon glass container with 1 gallon of your choice of grain alcohol. Most people use grappa or vodka.

Close the jar, and let it sit for 10-14 days, giving it a good shake once a day.

When the alcohol turns yellow, strain out the lemon peel.

Make a simple syrup using 1 liter of water and two pounds of sugar by dissolving over low heat.

Add simple syrup to the alcohol and mix. Finally, Chill the limoncello in the fridge or freezer for at least 4 hours before drinking.
Notes
You can keep limoncello in the fridge for up to a month or the freezer for up to a year.
How to Store?
This drink should be kept as cold as possible in tightly sealed containers. It is okay to store your limoncello in the freezer, as the alcohol will not freeze if it is of a high enough proof, and it will also help prolong the liquor's shelf life.
Word of Caution: Using high-proof alcohol will help keep your drink bacteria-free, but tread carefully when you take your first drink. Limoncello is sweet but deceptively strong, and as with all alcohol, moderation is strongly suggested to avoid any unwanted side effects of hangovers.