If you wish to start a family, you must primarily get your progesterone levels checked. Having low progesterone levels can be very dangerous for women in terms of reproductive health, among other reasons, so it is important to understand the causes and potential remedies.
The low levels of progesterone can be due to various reasons. Some of them include menopause, excess stress, ovarian problems, and previous miscarriage, among others. Let us look at low progesterone treatments and remedies in detail.
Treatments for Low Progesterone
There are numerous ways of treating low progesterone, both natural and otherwise, such as dietary changes, herbal supplements, hormone therapy, and topical remedies.
Diet
You can add foods that will increase progesterone levels, or keep them balanced with estrogen, including cherries, turmeric, walnuts, whole grains, red meat, soy milk, and chicken, among others. Moreover, consuming food and food products with zinc such as shellfish is necessary to maintain adequate progesterone levels.
Herbal Supplements
Some herbs are known to be phytoestrogens in nature, including black cohosh, maca, and chaste berry, which can be consumed in tea form, as well as in capsules or tablets. Also, increase your intake of vitamins B and C, which are essential for maintaining progesterone levels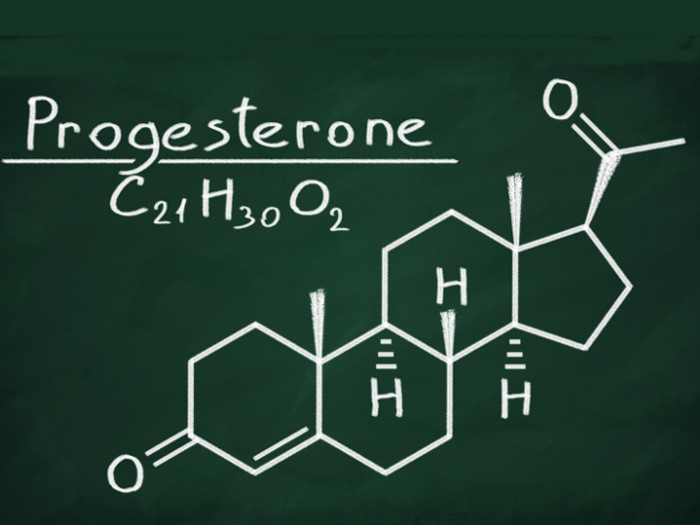 Hormone Therapy
More formal hormone therapy from your doctor may be required if your progesterone levels are dangerously low, or if you are specifically trying to become pregnant.
Bioidentical hormones
When the body ceases to naturally produce hormones, doctors prescribe medications that are made to regulate hormones that the body would otherwise produce. These are sometimes known as bioidentical hormones". Well, hormone replacement usually carries some risks. Thus it is recommended to reach out to your medical supervisor for guidance before starting with this line of treatment. A research study on Bioidentical Hormone Therapy stated that a combined Hormone Therapy comprising conjugated equine estrogen and medroxyprogesterone acetate has given rise to health risks when compared with conjugated equine estrogen alone or placebo. This has led women to turn to alternative hormonal treatments known as compounded bioidentical formulations because they consider them to be a safer alternative.
Stress
As the body releases cortisol instead of progesterone every time it's stressed, it would be advisable to not stress so much.
Topical Remedies
Some creams, salves or vaginal rings can be used to stimulate the production of progesterone to make your womb more viable for implantation.