One of the basic things that we are taught as kids is to wash our hands frequently. It is a good habit that our parents inculcate in us very early on in our lives to make sure we don't fall sick that often. Washing our hands removes germs and prevents illnesses and spread of infections. It is also an important step in maintaining personal hygiene. Today, amidst the COVID-19 outbreak, a simple habit such as regular hand washing can go a long way. But what does one do when water and soap aren't easily available? It is simple – you use a hand sanitizer.
According to Centres for Disease Control and Prevention (CDC), it is advisable to use an alcohol-based hand sanitizer, which must contain at least 60 percent of alcohol in it. Hand sanitizers, which meet the alcohol requirement, can promptly destroy the microbes and pathogens on your hands. These include a wide range of diseases, including SARS and COVID-19. With nearly everyone rushing to the store to buy hand sanitizers, there is an acute shortage of its supply. But don't worry as we can guide you to make your own hand sanitizer at home, that too with just three ingredients. Read on to find out how. [1]
How to Make Your Own Hand Sanitizer?
Making your own hand sanitizer is not that difficult and sometimes requires the use of just three essential ingredients -aloe vera gel, essential oil of your choice (tea tree oil or lavender oil) and isopropyl (which is known to have 99 percent alcohol content). Ideal alcohol to aloe vera ratio of the most effective hand sanitizer should be 2:1 as that will ensure it to have the CDC certified 60 percent alcohol content as mentioned above. Take a look at the detailed steps in the card given below to make your own hand sanitizer at home. [2]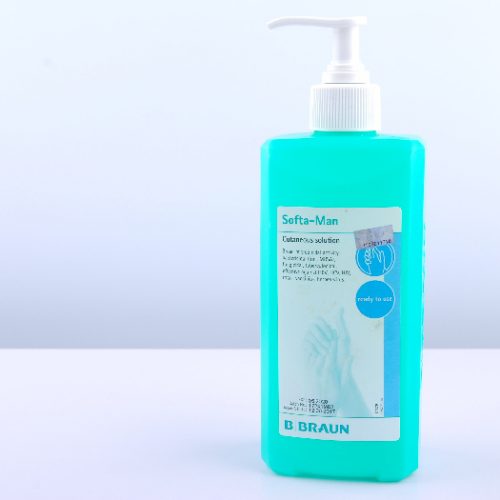 How to Make Your Own Hand Sanitizer: Easy Recipe
Facing a shortage of hand sanitizers? Worry not as you can make your own hand sanitizer at home by being cautious and following these simple steps.
Print
Pin
Rate
Ingredients
Hand Sanitizer (Gel)
1/4

cup

of aloe vera gel

10

drops

of your favorite essential oil (either lavender, tea tree oil or even lemon juice)

3/4

cup

of Isopropyl alcohol
Hand Sanitizer (Spray)
12

fluid ounce

of Isopropyl alcohol

2

tsp

of glycerol

10

drops

of your favorite essential oil (either lavender, tea tree oil or even lemon juice)

1

tbsp

Hydrogen peroxide

3

fluid ounces

of distilled water
Instructions
DIY Hand Sanitizer Gel
To make hand sanitizer gel, take a bowl and pour the isopropyl, aloe vera gel, and your favorite essential oil in the aforementioned quantities using a glass measuring container with a pouring nozzle.

Once done, take a spoon and mix the ingredients well and then whisk them together. This will give you a sanitizer gel. The essential oil will give it a nice fragrance. Put the ingredients in an empty container. And you have your sanitizer gel ready!
Hand Sanitizer (Spray)
To make hand sanitizer in the form of a spray, you can mix 2 teaspoons of glycerol with 12 fluid ounces of alcohol. Jugs of glycerol are available online and it is an essential ingredient as it prevents the alcohol from making your hands dry. If you do not have glycerol, then proceed with the rest of the recipe as it is but remember to moisturize your hands once you use the sanitizer.

Once done, add 1 tablespoon of hydrogen peroxide along with 3 fluid ounces of boiled or distilled water. Make sure that if you use isopropyl alcohol of a lower concentration, it is almost imperative to use a lesser amount of water in proportion to it as the final mixture of the sanitizer should have at least 60% alcohol content.

Fill empty spray bottles with this solution. You can add a few drops of your favorite essential oil to add to its fragrance and you are good to go!
Notes
The aloe vera mix in the previous recipe can be a good replacement for glycerol but it can be quite sticky.

If you spray this solution to a paper towel you can use it as a wet wipe.
According to the World Health Organization, allow the solution to sit for 72 hours before using it.
Precautions To Be Taken While Preparing A Hand Sanitizer
Here are a few precautions to take into consideration while preparing a hand sanitizer.
Ensure that you make this hand sanitizer solution in a clean place. That is why it always advisable you clean the work station or the counter with diluted bleach before you start making it.
Use concentrated alcohol to make the hand sanitizer. Diluted ones are not effective.
Not only should your hands be properly washed and cleaned before you prepare the hand sanitizer, but also make sure that all the types of equipment used in the preparation are so.
Until the sanitizer is ready to be used, do not touch it with your bare hands given that the ingredients used involve concentrated alcohol. Wear gloves while preparing the solution. You would not want to end up developing skin allergies, injuries, or burns. It is also advisable to use a face mask as exposure to chemicals via inhalation can be injurious to health.
Are Hand Sanitizers A 100 Percent Effective?
Having hand sanitizers is always helpful. However, according to CDC, it is still quite ineffective in killing and eliminating germs like clostridium difficile (also known as C. diff), norovirus, and cryptosporidium (that causes cryptosporidiosis). Furthermore, hand sanitizers prove to be ineffective when your hands are soiled or greasy, which is usually the case if you have handled food, gone camping, or worked in your garden. In such cases, the age-old practice of handwashing works better. Having said that, it is always good to have a sanitizer handy, and should there be a shortage of it, we are sure the aforementioned recipes with a few precautions will be very useful. [3]
How To Use Hand Sanitizers?
Following are the steps to use hand sanitizers most effectively:
Ensure your hands are not greasy before spraying your hands with the hand sanitizer. They don't tend to work 100 percent well if your hands are oily.
Spray only one hand with the hand sanitizer.
Once done, thoroughly apply it by rubbing both your hands together. Ensure that your hands and fingers are completely covered with it. Continue the practice of rubbing your hands together for 30 seconds to a minute or however long it takes to completely dry up. Apparently, it can take the sanitizer a minute or sometimes more to fully kill the germs on your hands.
Word of caution: You must be extremely careful while making the aforementioned recipes at home, as exposure to the chemicals is not good for health and can lead to injuries. Ideally, these recipes are intended to be used by professionals. However, if you are in dire need and have no access to clean water and soap or even store-bought hand sanitizer, these recipes can be helpful. Just follow the steps carefully, exercising caution at every step to prevent accidents. Use homemade hand sanitizer as a last resort if you are not too confident about making it. Keep it away from children; they are likely to use them improperly or play with them and fall prey to unforeseen injuries.

COVID-19 is an emerging, rapidly evolving situation.
Get the latest public health information from CDC: https://www.coronavirus.gov.
Get the latest research from NIH: https://www.nih.gov/coronavirus. [4] [5]