Nature's Glory Pte Ltd
Poineering the organic health mission since 1991.  Retail and Wholesale of Certified Organic fresh produce, Biodynamic & organic dairy products, certified organic dry produce, organic cosmetics and toiletries, health equipment, health supplements, and more!
Address:
315 Outram Rd,
Tan Boon Liat Bldg
#11-03
Singapore 169074
Email address: [email protected]
Phone: +65-62271318
Fax: +65-62270868
Website: www.natures-glory.com
—————————————–
Koo Nature
Sells organic spirulina
Telphone: +65 6483 1663
Address: 17 Jalan Ketumbit Singapore 808869
Telphone: 6483 1663
Website: www.KooNature.com
—————————————–
After Organic
Organic Retailer
Address: #22-678, Singapore 383002
Phone: 0065 9783 2654
Email: [email protected]
Website: www.afterorganic.com
—————————————–
Green Bytes
Organic Importer, Organic Distributor
Address: Block 772, Pasir Ris St.71, #13-364, Singapore 510772
Phone: 0065 9007 1437
Fax: 0065 821947
Email: [email protected]
Website: http://i-breakfree.com
—————————————–
Eat Organic Pte Ltd
Organic Retailer
Address: 619H Bukit Timah Road, Singapore 269728
Phone: 65 6319 7156
Fax: 65 6219 7157
Email: [email protected]
Website: www.eat-organic.com.sg
—————————————–
Benchmark Lifestyle Pte Ltd
Organic Distributor, Organic Exporter, Organic Importer
Address: 896 Dunearn Rd, #03-01E Sime Darby Centre, Singapore 589472
Phone: 0065 6878 0220
Fax: 0065 6878 0110
—————————————–
Al-Barakah Jamu Centre
Organic Retailer
Address:
Blk 1 Joo Chiat Rd #01-1039
Joo Chiat Complex
Singapore 420001
Phone: 0065 6743 1804
—————————————————-
The Organic Paradise Pte Ltd
Organic Retailer, Organic Distributor, Organic Importer, Organic Exporter
Address:
Blk 194 Pandan Loop
#06-27 Pantech Industrial Complex
Singapore 128383
Phone: 65 6872 6968
Fax: 65 6872 4837
Email: [email protected]
Website: www.organic-paradise.com.sg
—————————————–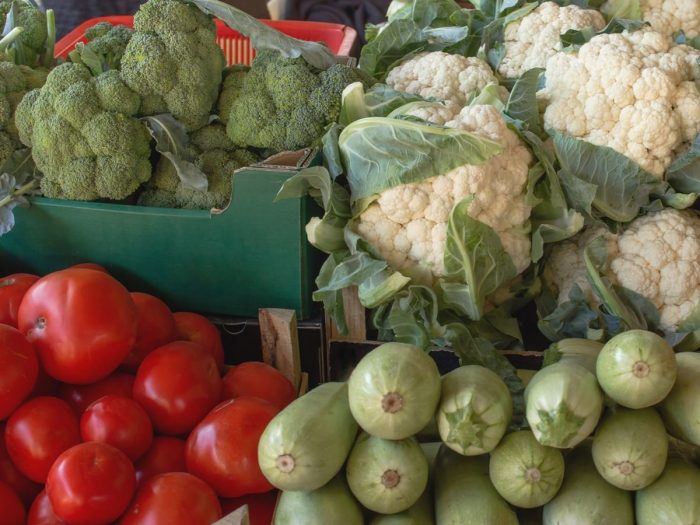 Unitednature (Far East) Pte Ltd
Organic Retailer, Organic Distributor, Organic Importer, Organic Exporter
Phone: 65 6858 2322
Phone: 65 6858 2322
Fax: 65 6858 2344
Email: [email protected]
—————————————–
Chase Far East
Organic Importer, Organic Exporter, Organic Wholesale Distributor
Address:
362 Upper Paya Lebar Rd.
#05-09 Da Jin Factory Building
Singapore 534963
Address: 
50 Tagore Lane
#02-11B Entrepreneur Centre
Singapore 787494
Phone: 65 6749 9138, 65 6451 2320
Fax: 65 6455 8500
Email: [email protected]
—————————————–
One Eco Step
Organic Retailer, Organic Manufacturer, Organic Importers, Organic Exporters, Organic Distributor
Email: [email protected]
Website: www.oneecostep.com
Phone: 0065 8113 2204
—————————————–
Environmental Nutrition
Organic Distributor
Address:
15 Amber Road
Suite 11-01
Singapore 439568
Phone: 0065 9139 8546
Fax: 0065 6346 6759
Email: [email protected]
Website: www.environmentnutrition.com
—————————————–
Ektiv International Pte Ltd
Address: 20 Maxwell Road,
#09-17 Maxwell House,
Singapore 06911
Sells orgnaic camellia seed oil
—————————————–
Passion Organics Store and Cafe
Address: 165 East Coast Road
Singapore 428871,
Singapore
This is an organic grocery store selling organic vegetables, organic juices, organic rice, organic pasta and much more, directly sourced from Australia, New Zealand, Thailand and Japan.
—————————————–
G G Alliance Pte Ltd
50 Chin Swee Rd
#06-03 Thong Chai Bldg
Singapore 169874
—————————————–
Perfect Potion
United Square
101 Thomson Road,
United Square Shopping Mall,
#B1-71,
Singapore 307591
—————————————–
Whatever Concept Store
20 Keong Saik Road S (089127),
Singapore
They also sell organic skin care products
—————————————–
L'Organic Market
L'Organic Pte Ltd.
Block 18,
Dempsey Road,
Singapore
—————————————–
Simply Healthy
Address: Blk 184, # 01-350, Toa Payoh Central, Singapore
—————————————–
Redgum Pte Ltd
Address: 20 Bukit Batok Crescent,
Enterprise Centre,
#13-20,
Singapore 658080
This store sells organic groceries such as flour, apple juice, honey, coffee, olive oil, sunflower oil, pasta, rice, sugar, tahini, green tea, tomato puree and vinegar, as well as organic fruits such as apples, avocados, grapefruits, kiwis, lemons, and pears. Finally, they sell organic vegetables like carrots, cabbage, beetroot, cauliflower, garlic, onions, potatoes, parsnips, and pumpkins!
—————————————–
The Living Pharmacy
Address: 53 Ang Mo Kio Ave 3,
#B2-21/22/23/24/25,
AMK Hub Singapore 569933,
(Inside NTUC FairPrice),
Singapore
This store sells organic food such as oat bran, soy bean psyllium husk, almond, sesame powder, apple cider vinegar, Manuka honey, cranberry juice, prune juice, and blueberries.
—————————————–
The Living Cafe
Address: 1 Kim Seng Promenade,
#B1-14, Great World City,
Singapore 237994,
Singapore
—————————————–
The Living Pharmacy
Address: 163 Tanglin Road,
#B1-13,
Tanglin Mall,
Singapore 247933, Singapore
—————————————–
Brown Rice Paradise
Address: 163 Tanglin Road,
03-15 Tanglin Mall,
Singapore, 247933,
Singapore
—————————————–
Planet Organic
501 Orchard Road,
Wheelock Place,
Singapore 238880,
Singapore
—————————————–
BGO Singapore
BGO Singapore sells 100% organic cotton t-shirts (adults, children & babies), toys, eco bags, Weleda natural & organic dental care products, natural & organic cosmetic products, cloth diapers, and swim diapers.
Website: www.bgo.com.sg
—————————————–
Sunnychoice Pte Ltd.
Organic Retailer
Address:
434 Upper Bukit Timah Road
The Rail Mall
Singapore 678060
Phone: 0065 6892 2383
Fax: 0065 6892 2386
Email: [email protected]