Raynaud's disease is an unusual condition that is actually a symptom of something else, perhaps more serious.
What is Raynaud's Disease?
Raynaud's disease is a hyperactivation of the sympathetic nervous system, resulting in an extreme constriction of the blood vessels, therefore slowing down circulation and resulting in localized hypoxia (a lack of air/blood to cells). When these secondary blood vessels are unable to push blood through, the skin loses its color and sensation.
Types
The disease is classified into two types, namely:
Primary Raynaud's: It is also known as primary Raynaud's disease when the condition is idiopathic, meaning that it is not caused in conjunction with any other disease.
Secondary Raynaud's: The condition is called Raynaud's Phenomenon, Raynaud's Syndrome or secondary Raynaud's when there is an underlying

disorder

such as systemic lupus erythematosus,

rheumatoid

arthritis, and frostbite, among others.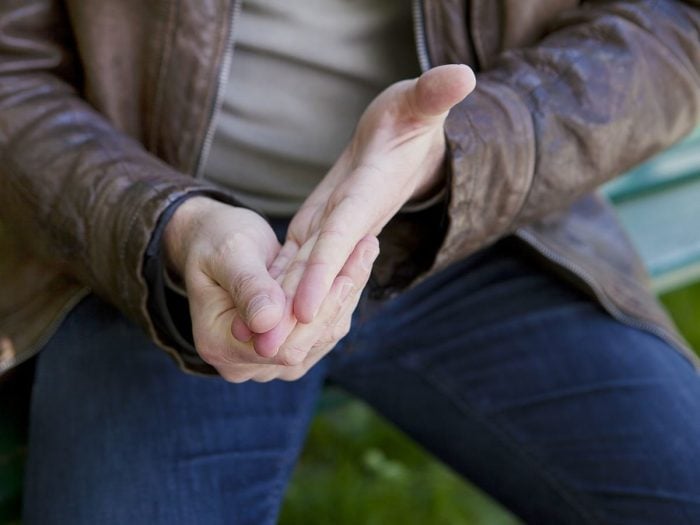 Causes
There are a number of conditions that can result in low blood or oxygen flow to the body's extremities, but the causes of Raynaud's include:
Genetics: Raynaud's disease stands alone in that is often

hereditary

.
Smoking: Smoking can cause the disease to develop or can exacerbate any symptoms since it is a natural vasoconstrictor.
Symptoms
The most common symptoms of Raynaud's disease are:
Numbness or discoloration in the extremities of your

vascular

system (fingers and toes)
Emotional stress
Long, brittle nails
There are two ways in which this condition manifests:
Low temperature: When the skin is exposed to cold, and the temperature of the body drops, the skin turns pale or white, evidence of a loss of blood to the area. This is usually in the hands, fingers, toes, feet, and earlobes.
Low oxygen: When the oxygen supply is depleted, the skin turns blue.
In both instances, when blood or oxygen is returned, the color flushes back to red, often accompanied by swelling and more pain as the tissues and cells regain their functionality. This can be compared to a foot "falling asleep" or getting "pins and needles". The numbness is quickly replaced by painful tingling for a few moments. This effect lasts even longer with Raynaud's disease.