If you want to experience the relaxing ability of cannabis oil at the pleasure of your own home, then here is a simple recipe to start with.
Many people are still unaware of the beauty of cannabis-infused eating. We are here to bring it to you in the most simplest way possible. And as long you follow the right method of making cannabis oil, it is safe to consume it too!
Now, the general consensus on a good ratio for a potent cannabis oil is 1/4 ounce of marijuana to 1/4 cup of coconut oil. That means equal amounts of both. Depending on how much cannabis coconut oil you plan to make, you can easily scale up from there.
However, let us tell you that those are not always the only two ingredients used to make this potent oil. Many recipes also call for soy lecithin or other ingredients. As already mentioned, you should always follow a recipe when preparing your own cannabis oil, to ensure that you don't make anything too strong. You would see some recipes using different oils like olive oil or avocado oil.
It is important to check your country's guidelines and laws before using this oil, as many countries ban the use of cannabis. Having said that, let's take a look at the recipe!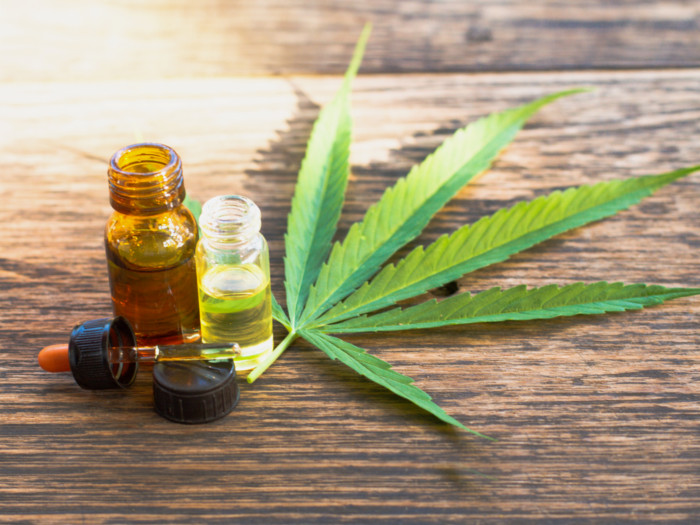 Cannabis Oil
Helps relax your body, mind, and soul!
Print
Pin
Rate
Total Time:
20
hours
30
minutes
[1]
[2]
Ingredients
1

cup

coconut oil

(or any other, as desired)

1

cup

cannabis flower
Instructions
First, grind the fresh buds down to a level where surface area is maximized, but not so small that the grounds could pass through a strainer.

Add water and coconut oil to the crockpot, allowing the oil to float on top.

Heat the coconut oil until it is melted, and then add the ground cannabis, stirring it thoroughly in the oil, ensuring the buds are completely coated with the oil.

Once the temperature of this mixture reaches 250 degrees Fahrenheit, keep the temperature there and continue stirring, allowing the entire decoction to simmer.

For the next 12-18 hours, check the crockpot every hour for the water level, making sure it doesn't all boil off, which would cause the cannabis and the coconut oil to burn.

Turn off the crockpot and let the mixture cool, but not enough so that the oil completely hardens up.

Put a cheesecloth in the strainer and then dump the mixture slowly through it into a large bowl below.

Press down on the cannabis to remove as much oil as possible.

Put the bowl in the fridge for 8-10 hours.

In the morning, the oil will have separated from the water, and it can be removed from the top and stored for use!
Notes
While preparing cannabis or weed oil, coconut oil and olive oil are the most preferred because of their mild flavor and high-fat content that better helps absorb the cannabinoids and terpenes. You can then add cannabis oil to various recipes, take it orally, make salves and rubs, or add it to capsules for easier ingestion.
Recipe Ideas
There are many different recipes to which you can add this oil. Some of the famous ones include:
Pot brownies, a popular Martha Stewart recipe
Cannabis-infused mayonnaise, which you can add to your favorite sandwiches and burgers
Citrus shrimp with coconut and cannabis oil that you can enjoy during a party or feast
Cannabis infused chocolate hazelnut spread, a delicacy that stands true to its name
Word of Caution
While you are using any CBD or hemp derived products, it is important to check your state's laws and guidelines for the same. Hemp-derived CBD products are illegal in the US on a federal level, but still legal in many states. If you are travelling, then make sure you comply with that city/state's laws regarding the consumption and use of CBD. Remember that most CBD products are not FDA-approved and therefore may be sold illegally or with wrong labeling. Be wary of the side effects of CBD before consuming – it can cause nausea, dizziness, and dry mouth among others. Also keep in mind that it can have serious drug interactions when taken along blood thinning medicines. Check with your doctor if you have a serious or chronic condition.
Connect With Us
If you have tried this recipe, we would love your feedback in the comments section below. And while we can't taste it, we would love to see how it turned out! You can connect with us on Facebook or Instagram and tag your picture with #organicfactsrecipes. [3] [4]
Do you wish to share your winning recipes with us? Please click here and fill in the details to get started.