Sahti may be a mystery, even for dedicated beer drinkers, but if you have the chance, you should definitely try one of these delicious brews.
What is Sahti?
Sahti is one of the oldest forms of beer and it is still made in certain parts of Europe. A traditional Finnish brew, it is made with both malted and unmalted grains, such as oats, barley, and rye. Many varieties are also flavored with juniper. It is usually fermented with bakers yeast, which gives this brew unique notes of clove, along with the rich fruitiness of juniper. [1]
Sahti is cloudy and full-bodied, and the aroma of it is heavily floral. While it is not available everywhere in Europe and is difficult to find in import or specialty stores, true beer lovers should make an effort to try this ancient brew. The alcohol content (ABV) ranges from 7-11 percent.
How to Make Sahti?
It is not very difficult to make sahti, let us take a look at its step-by-step recipe below.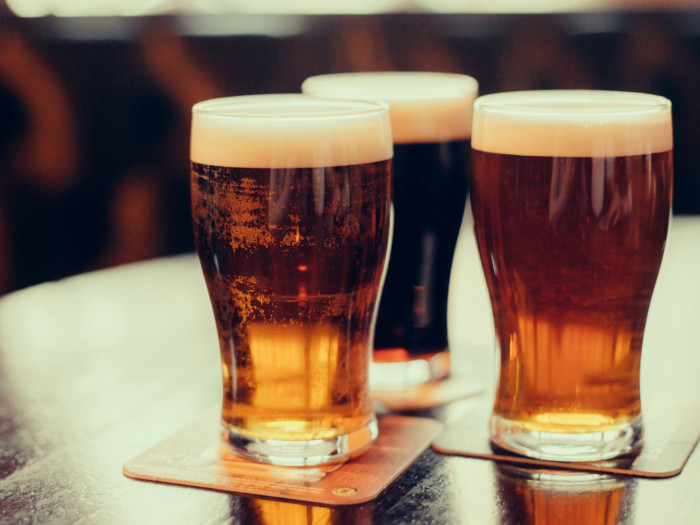 Sahti Beer Recipe
This Finnish beverage is one of the oldest continuously brewed beer in the world. It is a cloudy beer that is brewed with malted grains, juniper seeds, and branches.
Print
Pin
Rate
Fermentation Time:
10
days
Ingredients
Malted grains, like Pilsner, Munich

Caramel rye malts

Juniper branches

Fresh Yeast
Instructions
To brew sahti at home, start with a combination of several malted grains, such as Pilsner, Munich, and caramel rye malts.

Mash the grains at 60°C for 45 minutes with water.

Add juniper branches to the mash and raise the temperature to 70°C for another 45 minutes, then 80°C for 15 minutes.

Chill the mixture to fermentation temperature. Dissolve the fresh yeast in water, and add both to a fermenter for 1-3 days at 18-25°C.

Cold condition the mixture for 7-10 days and then bottle.

Your ale will be ready in 10-14 days!
Uses
Sahti should be served in a pint or stein glass.
It pairs well with sharp and tangy cheeses, such as blue, cheddar, or feta. [2]
It is also served after meals as a digestif.
If you make a larger batch and wish to keep it for the future, it should be stored in a dry cellar away from direct sunlight at 4°C and had within two months.
Risks
There are several risks involved with excessive consumption of alcohol including violence, injuries as well as the incidence of chronic diseases. Alcoholism and binge drinking is detrimental to your overall health and can undo any possible good things that moderate amounts can impart. According to the Centers for Disease Control and Prevention, people who should not drink alcohol include women who are pregnant, individuals younger than 21 years of age, and people who are recovering from alcoholism or cannot control the amount they drink. Also, it should be avoided by people who are planning to drive or any other activity that required focus and skill. Also, legal rules on alcohol consumption and purchase vary in different countries. [3]