Drinking star anise tea is a tried and trusted way to improve your health in a variety of ways.
What is Star Anise Tea?
Star anise tea is a delicious warm beverage brewed with the fruit of the star anise tree, which is scientifically known as Illicium verum. This tree is native to Asia, specifically in regions of China and Vietnam. Although many people think the tea is brewed with the seeds of this plant, the star-shaped elements with which you brew your tea are actually the hard pericarps of the tree's fruit. It is easy to mix up the shape and flavor of star anise with aniseed, but they are distinct species and ingredients in a tea. There are multiple variations of star anise, including one that should solely be used for incense, and can be toxic if consumed.
Star anise tea has been a trusted component of Chinese medicine for thousands of years, thanks to its high concentration of organic acids, antioxidants, and other active compounds that deliver a myriad of health benefits. [1]
How to Make Star Anise Tea?
Making star anise tea at home is quite simple, and the ingredients are very easy to find!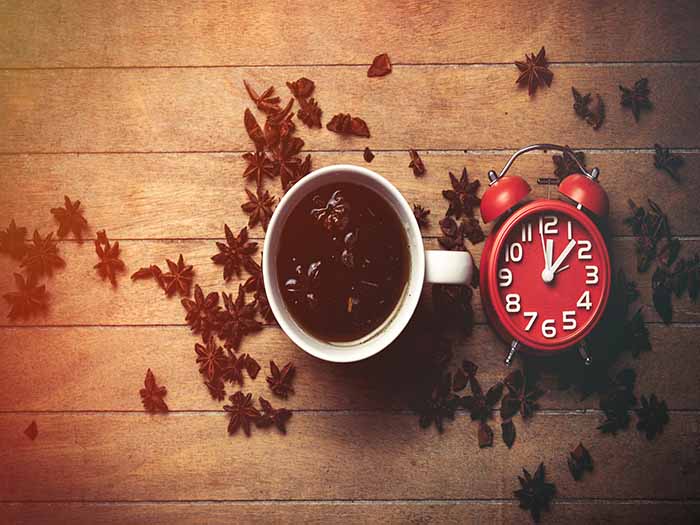 Spicy Star Anise Tea Recipe
The star anise tea carries the flavor of the spice. You can adjust the amount according to your taste and add a little honey to sweeten it.
Print
Pin
Rate
Steeping Time:
10
minutes
[2]
[3]
Ingredients
5-6

star anise fruits

3

cups

water

1-2

tsp

honey
Instructions
Grind up the star anise fruits, but don't powder them.

Add the crushed fruits to a tea infuser.

Fill the infuser with boiling water.

Add the honey for flavor.

Cover the infuser and steep for 10 minutes before serving.
Notes
Generally speaking, you should not consume more than 3-4 cups of this tea per day, for fear of potential toxicity or side effects.
Star Anise Tea Benefits
Star anise has many benefits, including its impact on the digestive system and immune system, cold and cough, weight issues, and chronic diseases, among others.
Boosts Immune System
This herb has strong antibacterial effects, even on antibiotic-resistant strains of infections, making it a great ally of your immune system. [4]
Relieves Respiratory Issues
Anti-inflammatory properties help this tea soothe respiratory tissues, soothing sore throats and easing painful coughs. [5] [6]
Aids in Digestion
A cup of this tea is often consumed after dinner because it is known to speed the digestive process and prevent excess flatulence. [7]
Anticancer Potential
The antioxidant content in star anise is impressively high, meaning that it can prevent oxidative stress. According, to an animal study published in Chemico-Biological Interactions, star anise was found to lower oxidative stress and exhibit antitumor effects against cancer cells. However, more studies and clinical trials are required to support the findings. [8] [9]
Maintains Hormonal Balance
Affecting both men and women, this tea can increase virility in men, as well as regulate menstruation and lessen menstrual symptoms in women.
Star Anise Tea Side Effects
Despite those many benefits, there are some risks to drinking this tea, particularly if you are pregnant or breastfeeding. Women in this condition should avoid this tea.
Allergies: There are many people who are allergic to star anise and can have severe allergic reactions when exposed. Inflammation and irritation will occur with topical use, while moderate to severe gastrointestinal issues can occur when consumed. [10]
Hormonal Shift: Due to the impact that this tea can have on your hormones, it is not recommended for anyone suffering from thyroid disorders or other issues related to hormones in the body.
The powerful effects of this tea also mean that it can interact with other medications. Speak with your doctor before adding this tea to your health regimen.