Styes or stys are infections are usually accompanied by a red bump on the lower eye, either internally or externally. These infected bumps can be painful, but they are rarely dangerous to your overall health, or the function of the eye.
What are Styes?
A stye is an infection near the eye, typically caused by the Aureus Staphylococcus bacterium, and can come in a number of forms.
External styes are usually located on the sebaceous glands of Zeis, near the bottom of the eyelashes, or on the sweat glands of Moll, on the margin of the eyelid.
Internal styes are also common, inside the eyelid.
These are typically filled with water and pus, and should not be popped forcefully, as the release of the bacterium can then spread and cause more styes in the eye.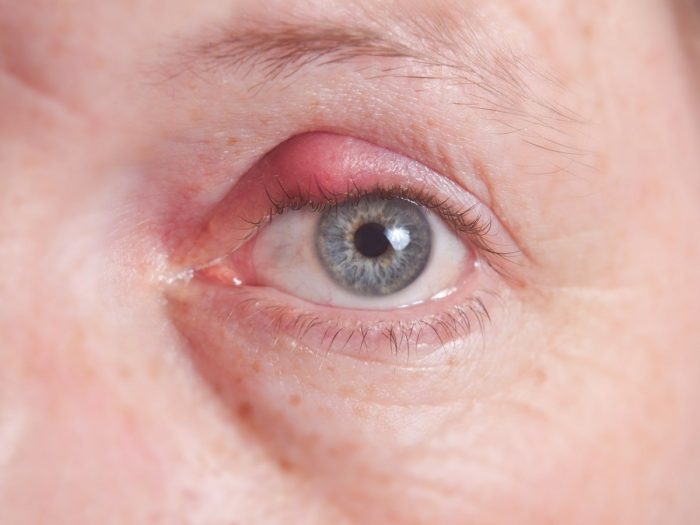 Causes of Styes
While a bacterial infection is the main cause of the stye, that infection is often brought about by a blocked sebaceous gland in the eye, much like acne of the face, chest or neck. When these oil glands are blocked, they are ripe for bacterial infection. Poor hygiene, poor nutrition, excessive touching of the eye, sharing of infected towels or washcloths, dehydration, or an immune deficiency. While they are very irritating, it is important not to scratch, rub, or attempt to forcefully pop them, as this can increase your chances of complications and more serious infections.
Symptoms of Styes
Some of the most common symptoms that can signal the formation or development of a stye are:
Drooping eyelid
Redness beneath the eyelashes
Tenderness
Light sensitivity
Excessive blinking
Uncontrollable tearing
Blurred vision
They typically last for a week, and will then rupture naturally and harmlessly, once the bacteria is neutralized by the body's immune system. In rare cases, complications do occur and can cause corneal irritation, generalized infection of the eyelid, or eyelid deformity.