Substance abuse also known as drug abuse, refers to a situation when a user gets addicted to the effects caused by a drug and in turn suffers from the damage and complications it brings along. Drug abuse has several physical as well as psychological damages. Proper treatments of drug abuse target to detoxify the victim and counsel his or her behavior, in order to prevent the relapse of addiction. There are mainly two methods of treatments of drug abuse.
Substance (Drug) Abuse Treatments
There are various treatments and therapies that one can undergo in order to deal with the drug abuse problem. Let us take a look at them below:
Pharmacotherapy Treatment
Pharmacotherapy treatment basically refers to treatments of drug abuse with the help of medication. Pharmacotherapy aims to control dependence on drug or alcohol by detoxifying, prevention of relapse of addiction and opioid maintenance. Medicines are provided to a drug abuse victim to detoxify the system. It also fights the withdrawal symptoms usually seen during this process of cleansing or detoxifying.
Pharmacotherapy also targets to control the chances of relapsing of addiction. There are high chances of relapse in most patients during or after treatment. Medicines are provided to medically assist the patient in maintaining sobriety. The patients are also monitored and provided with psychological counseling to fight depression and urges for relapse.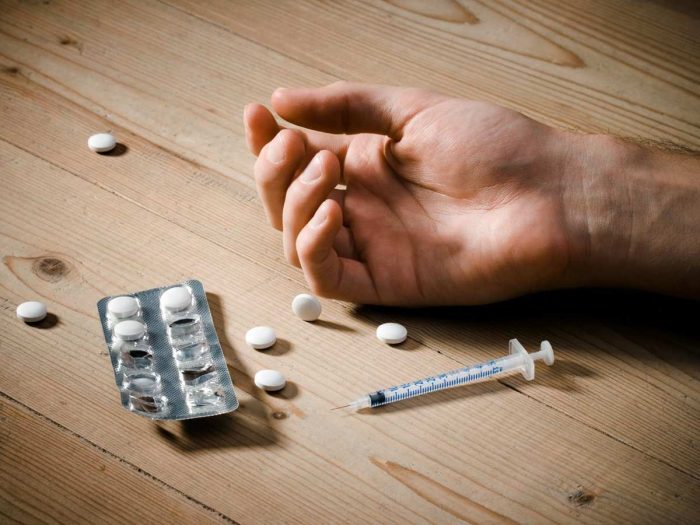 Often, patients who do not respond to other forms of treatment are left to be treated with the opioid maintenance method of treatment. Substances like Methadone, Buprenorphine and Naltrexone are given to patients as synthetic opioid agonists to limit both euphoria and the cravings. This helps to control the effects of substance abuse and end a person's cravings for drug dependence. This is usually followed after detoxification and along with behavioral counseling.
Behavioral Therapies
Psychological counseling is one of the major ways of treatments of drug abuse. Patients go through various levels of counseling and behavioral therapies during the course of treatment. It involves motivating them to live without dependence on drugs and alcohol, providing them with incentives for abstinence from such stuff and changing their attitudes towards life and dependence on drugs to live. It teaches them to take life positively and fight depression in other ways than falling prey to drug abuse. It helps them learn to cope up with stress and pressure in various other ways and fight cravings for drugs in order to help them lead a sober life.
Cognitive Behavioral Therapy
It aims to correct problematic behavior of the patients and correct their maladaptive behavior through the process of making them learn positive habits. It focuses on controlling relapse of addiction during and after treatment.
Community Reinforcement Approach
This therapy involves associating the patients with a social life full of interactions with society and family and has several recreations to let them choose between the benefits of a normal, non-drug free life and the disadvantages of a life of abuse.
12-step Facilitation Therapy
This is a step-by-step long procedure of treatment that aims at addressing the problems of the victims and helping them identify and find ways to promote abstinence from substances.
Motivational Enhancement Therapy
This therapy aims to arouse internal motivation in the patients to lead a sober life. It strengthens their motivation to lead a normal life and eliminates the risks of relapses.
Family Behavior Therapy
It targets not only the drug abuse of the patient but also the co-related problems associated with the family and behavior with the members of the family.
Prevention of Drug Abuse
Drug abuse has become a pertinent problem in the society and awareness is the biggest medicine to eradicate it. Some ways of preventing drug abuse from happening are:
Talk to Children from a Young Age
Young people tend to drift away towards unlawful activities and are often victims of substance abuse quite early in life. Parents and schools should teach and make them aware about the negative sides of drug abuse so that they do not fall prey to it.
Run Drug Awareness Campaigns
The society should have government-run drug awareness campaigns and success stories by survivors to inspire victims to lead a normal life free from dependence on drugs.
Seek Help for Depression
One of the major reasons behind people falling for drugs is depression. Remember that drugs are never the answer to depression. Seek medical help from a psychological counselor to fight your depression in the right way.