Although not a cooking essential, shallots come in handy when a recipe specifically demands it. In such a situation, if you find yourself without this allium vegetable then you don't have to ditch the recipe.
Here we have a list of the amazing substitutes for shallots with which you can alternatively cook your dish, without compromising on the taste! Does it sound interesting? Let's take a look!
Substitutes for Shallots
The best substitutes for shallots include yellow onions, scallion, white or red onions, leeks, roasted garlic, and chives.
Onion & Garlic
When it comes to the substitute for shallots, the first name that comes to mind is that of onions. Professionals suggest that yellow onions are the best to replace shallots as they are neither very sweet nor very sharp like white or red onions. You can add the same amount of onions to your recipe as you add shallots. In addition, you can also sprinkle half a teaspoon of garlic powder on top for that enhanced flavor.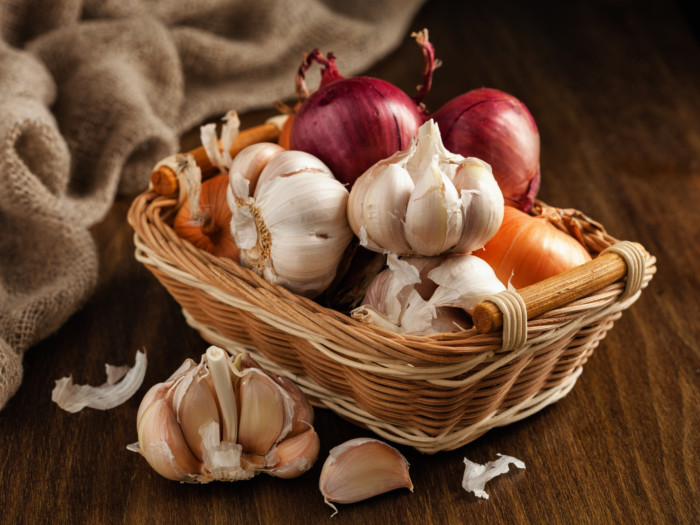 Scallion or Green Onion
Next in the list of substitutes for shallots is scallion or green onion. In order to utilize their proper flavor, the white portion of the onion should be used in dishes to replace shallots; the green portion can be used as a substitute for chives. Scallion does a good job at mimicking the flavor of shallots and can be added to soups, salads, and other seafood dishes.
Garlic Scapes
With a taste that falls somewhere between garlic and onions, garlic scapes can be another good substitute for shallots. Because garlic scapes have a powerful flavor, you should be a bit mindful while adding them to your dish – for every 4 pieces of shallots only add one garlic scape.
Other less popular substitutes for shallots include leeks, roasted garlic, and chives as they all belong to the same family.