Sunspots are easily mistaken for freckles or blemishes. They are known by various other names, but most commonly as liver spots.
What are Sunspots?
Sunspots are the small, darkened spots that form on the skin of the face and other parts of the body. Also known as solar lentigines and liver spots, these small spots are typically brown, white, or red and can be very difficult to cover up, particularly for people with fair skin. Some of the most common places for these spots are the cheeks, forehead, neck, arms, shoulders, back, and torso. However, they could potentially appear anywhere on the body.
As mentioned, the label "liver spots" are often given to sunspots, as they were believed to be linked to the health of the liver and the level of toxins in the body. However, research has shown that they are not caused by any activity of the liver, so this informal name is now used far less often.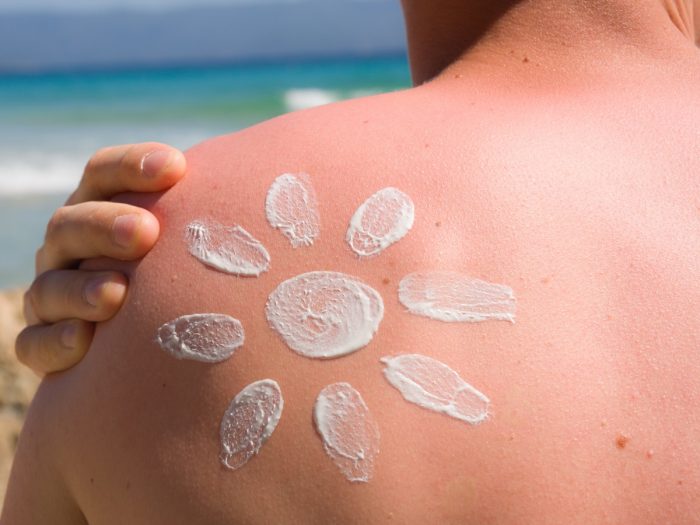 Causes of Sunspots on the Skin
As the name implies, sunspots are caused by exposure to the sun, more specifically, it is the result of long-term damage from the sun's ultraviolet rays. This form of solar radiation can damage the cells and tissues of the skin at a molecular level.
Sunspots appear because your skin's melanocytes, which are the pigment-making cells, will create additional pigment in one concentrated area to protect against additional UV radiation. Essentially, the more melanin present on the skin in a given area, the less damage the radiation will do. As mentioned earlier, areas of the body like the arms, face, back, scalp and neck are most commonly exposed to the sun, which is why sunspots will normally appear in these regions. If you have fair skin, you are far more likely to develop them at an early age, perhaps even in your twenties, although most people don't begin noticing these spots until their thirties or forties.
While these spots themselves are harmless, they are often indicative of prolonged exposure in the sun, which will increase your risk for skin cancer. Furthermore, the physical symptoms of skin cancer can often mimic the appearance of sunspots and even be mixed in with them, making them difficult to recognize. If you have a significant amount of sunspots, it is a good idea to regularly be checked out by dermatologists or your primary care physician, as you will be at a higher risk for conditions such as skin cancer.
Despite being harmless in and of themselves, sunspots are often thought of as blemishes or signs of "getting old", leading many people to cover them up with makeup. However, it is advisable to consult your doctor for an effective solution.