Tinnitus or ringing in the ear is not a disease by itself, but an indication of underlying conditions which may need attention.
What is Tinnitus?
Tinnitus is a condition characterized by the perception of annoying sound inside human ears without the external presence of any actual sound. It means 'ringing' in Latin, tinnitus is more of a noisy feeling in the ear, somewhat like humming, buzzing, whistling, or hissing. The sound sensation caused by the condition may be periodical or persistent at all times. The ringing in the ear sensation may be low-pitched or high-pitched and may be felt in one or both the ears. It may be associated with the ear but its real source dwells in the network of brain cells.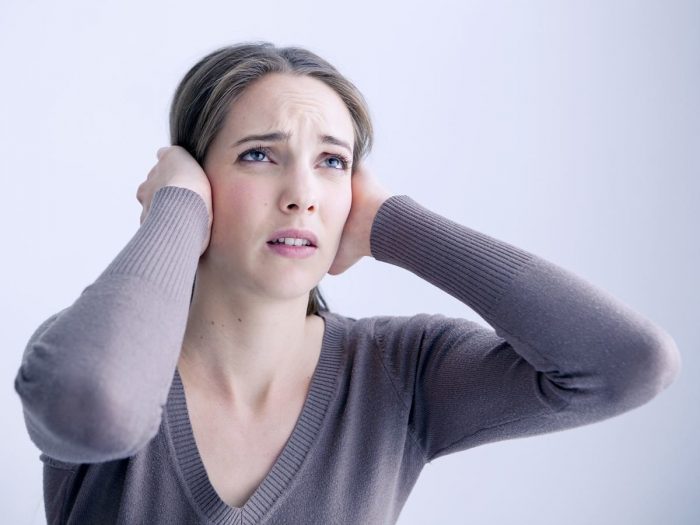 Types
Tinnitus is generally categorized into two kinds as mentioned below:
Causes
Afflictions like a common cold or being in and around areas with loud noises for a long time such as a musical concert may result in temporary tinnitus which is not a serious concern. Other major causes have been discussed below:
Apart from these, tinnitus may also be caused as a consequence of a range of health conditions such as:
Symptoms
Tinnitus itself is a kind of symptom signaling some disturbance in the auditory system. It may have varied effects on different people with symptoms ranging from mild to severe.
The intensity of this condition broadly depends upon a person's response towards the condition. Many individuals find difficulty in sleeping, may feel anxious and depressed, unable to concentrate on their routine tasks. Some of the patients might also suffer from hearing loss. However, tinnitus itself does not signal that the patient is losing the hearing ability.
Diagnosis of Tinnitus
For a proper diagnosis of tinnitus, your doctor will perform several examinations. These will mostly include audiological tests and some simple questions pertaining to your health.
Hearing Test
In this test, you will be required to sit in a soundproof room with headphones on. There, the sound will be played in one of your ears at a time, and on the basis of when you hear the sound, your condition will be evaluated or diagnosed.
The above test will then be followed by a number of questions, such as:
Your doctor will also check your ears inside out for any ear wax build-up that might be causing the buzzing or whistling sound. They can also perform a blood test for any underlying condition like diabetes or anemia that might be causing the problem. Other tests include imaging tests like CT or MRI scans.