There are some vitamin B12 side effects that you should consider before adding one of these supplements to your daily health regimen.
Vitamin B12 Side Effects
There are many potential side effects of taking vitamin B12, particularly in excessive amounts, including many of the following. If you detect any of these side effects, discontinue use and speak with your doctor about the symptoms you experienced.
Restenosis after stent placement
High

blood pressure

Acne
Rash
Itchy or burning skin
Pink or red skin discoloration

Facial

flushing
Urine discoloration
Numbness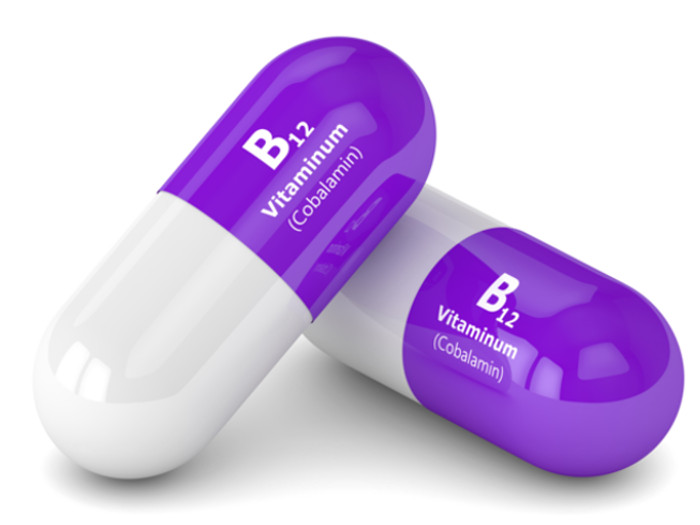 Nausea

Difficulty swallowing
Increase in blood volume and red blood cells
Low potassium levels
Flare-ups of gout
Complications of

pregnancy

Allergic reactions
Leber's

disease

Polycythemia vera

Swelling

sensation in the body
Irregular

heartbeat

Unusual weakness
Slurred speech
Difficulty

breathing

Weight gain
Note: Breastfeeding women should speak with a doctor before taking B12 supplements etc.
Vitamin B12
Vitamin B12 is a water-soluble vitamin in the B vitamin complex and is actually used to describe a number of different forms of a compound containing cobalt, known as cobalamins. One of the most common cobalamins that are found in food is known as methylcobalamin. Vitamin B12 is bound to proteins in food and is released into the body upon absorption. However, when you take supplements of vitamin B12 additives, the vitamin is already in an unbound form.
The body requires vitamin B12 for a number of important functions, including the production of blood cells and proper nervous system activity. It is also crucial for DNA synthesis and various other functions in the body. Various health conditions can cause a deficiency in this vitamin, which may lead to supplement use. However, there are some people who should not consume vitamin B12 or must be careful when using these supplements due to potential side effects.