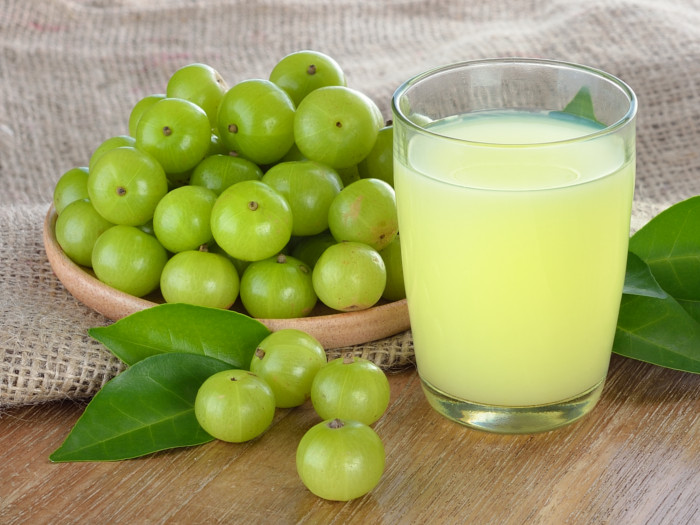 Print Recipe
Nutrient-Rich Amla Juice Recipe
A delicious, immunity boosting elixir to kick-start your day!
45-50

amlas

sugar/honey

as per taste

rock salt

as per taste
Wash the amla/gooseberries under running water to remove any contaminants. Discard any gooseberry which is soft to touch or has bruises and dark spots.

Cut the fruits into half and remove the large seeds. Gooseberries or amlas are fibrous and will require a sharp-edged knife.

Put the amla pieces into a blender and pulse until you get a smooth texture.

Strain the amla juice through a cheesecloth or a fine strainer to extract as much juice as possible.

Enjoy a glass of juice with sugar, rock salt, or honey as per your taste!
 While drinking fresh amla juice daily is considered the healthiest option, it may be too bitter to taste. The juice is best when mixed with other sour or tart juices such as lemon and honey, jamun (Indian blackberry), bitter gourd, or aloe vera. These can help mask the bitterness of the fruit.
You could also use amla fruit or its pulp to prepare jams, spreads, murabba, chutneys, and pickles.