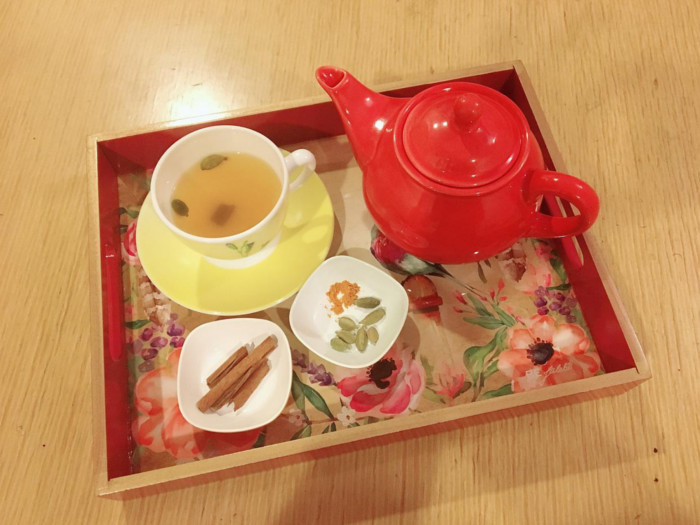 Print Recipe
Turmeric Tea Recipe
Enjoy this antioxidant-rich & immunity-boosting elixir infused with your favorite spices!
To make turmeric tea, mix water, turmeric powder, cinnamon sticks, pepper and cardamom in the aforementioned proportion. Let it simmer for 10 minutes.

Make sure that you break open the cardamom shell before adding it.

Bring it to a boil till the water takes the color of turmeric. Serve and enjoy the tea!