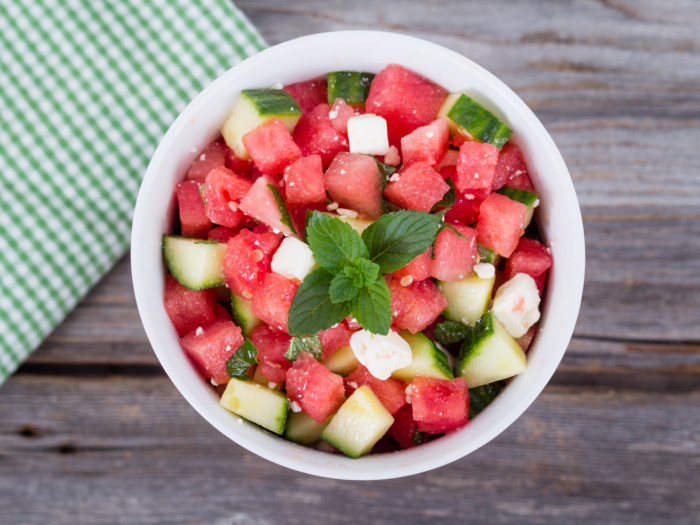 Print Recipe
Watermelon and Cucumber Salad Recipe
Chilled as a watermelon and cool as a cucumber!
Cut the watermelon and cucumber into bite-sized cubes. I prefer to retain the skin of the cucumbers as it's quite nutritious, besides adding a crunch to the salad.

In a small tumbler or bowl, whisk together all the dressing ingredients.

Toss watermelon and baby cucumbers together in a large bowl. Add the dressing to it and mix well.

Spread the feta on top and loosely sprinkle the mint leaves.

Once done, serve promptly or else keep it in the refrigerator till serving.