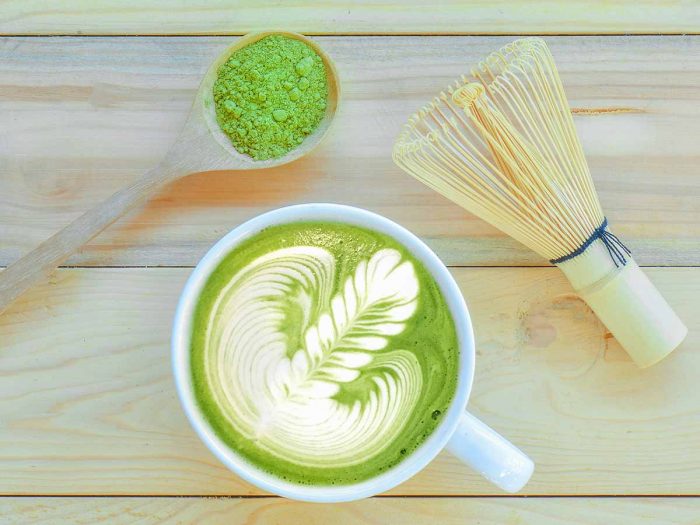 Print Recipe
How to make Matcha Latte
Start your day with this healthy, frothy hot beverage!
Warm the almond milk in a small saucepan to a very low simmer.

Add matcha powder to a teacup or teapot

Gradually whisk the warmed milk into the powder, stirring continuously.

Tipping the pot or cup can help create more of the lathery foam at the top of the beverage. Serve hot and enjoy the frothy beverage!