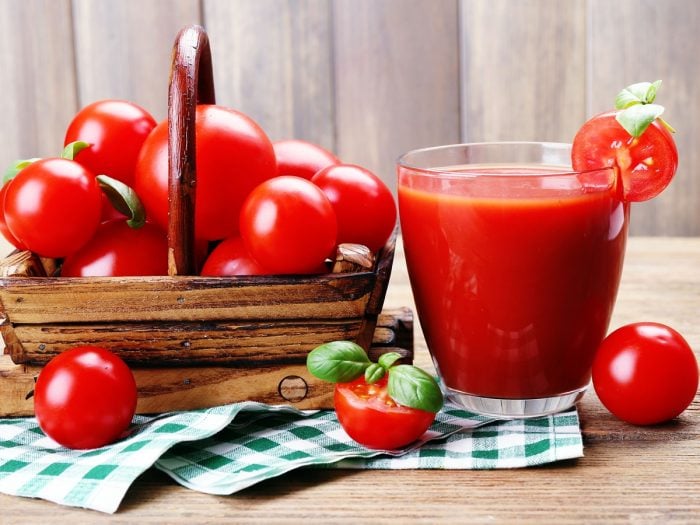 Print Recipe
How to Make Tomato Juice
Tomato juice for good health and happy taste buds!
To make tomato juice, first, finely chop the tomatoes, onions, and celery.

Add the chopped tomatoes, onion, and celery stalks to a large pot and cook them to a simmer. Continue cooking until the consistency is like that of a soup.

Allow the mixture to cool.

After cooling the mix, add it to a blender and blend it thoroughly.

Strain out the solids and add sugar, salt, pepper, and lemon as per your taste.

Refrigerate the juice and shake thoroughly before serving.