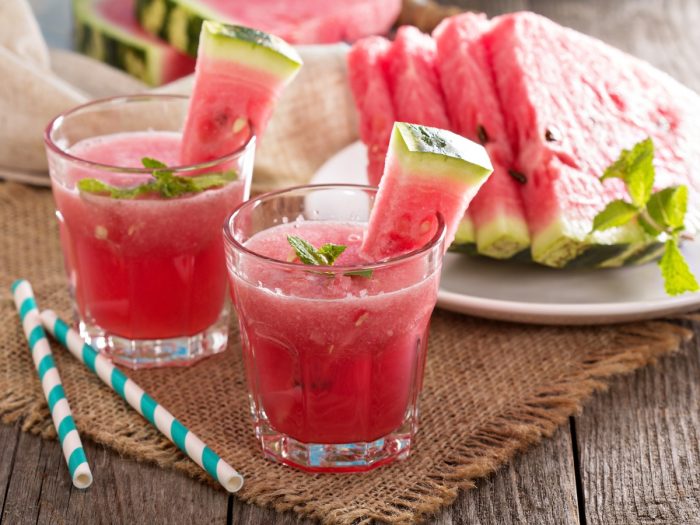 Print Recipe
Best Watermelon Juice Recipe
A delicious thirst-quencher!
To make fresh watermelon juice, first cut the watermelon into fine pieces. Then add the pieces, along with ginger, and lemon juice in a blender and blend it thoroughly until the consistency is smooth.

Pour the blended juice through a fine sieve to remove fibrous material.

You can add mint leaves or a teaspoon of sugar before serving. If you wish to have it chilled, add ice cubes or keep it in the refrigerator before serving. Enjoy this delicious drink!