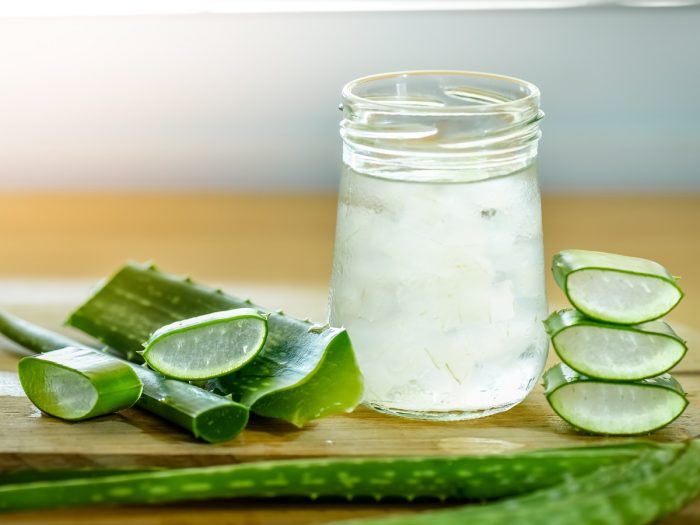 Print Recipe
How to Make Aloe Vera Juice at Home
Try out this delectable drink, with a healthy punch!
Using a sharp knife, remove the outer layer of the aloe vera leaf, which is often covered with thorns.

The second layer of the aloe vera leaf is the latex part, which is predominantly yellowish in color.

Cut through the latex layer of the leaf, to reveal the clear aloe vera gel inside.

Scoop out the gel as much as possible and transfer it to a small bowl.

Measure out two tablespoons of aloe vera gel and add it to the water in the blender.

Blend thoroughly for 2-3 minutes, until the liquid has a uniform consistency.

Add some lime juice or a few pieces of cucumber to the infusion, to enhance its flavor.