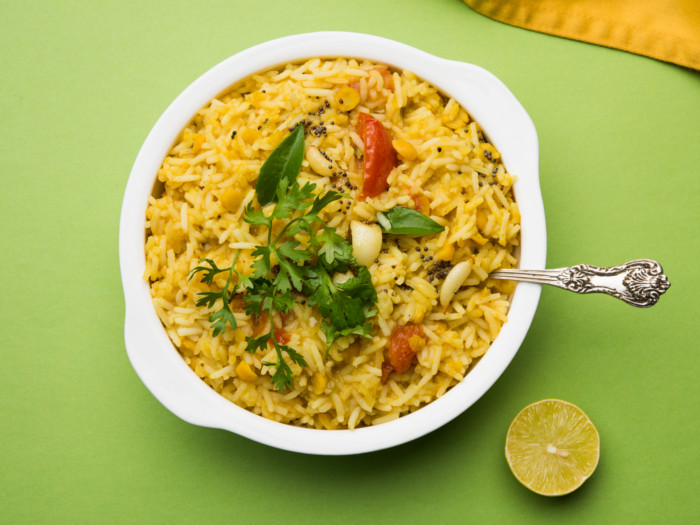 Print Recipe
Khichdi Recipe
It is fairly simple to prepare khichdi. Follow the simple instructions below to prepare these nutritious, yet delicious, Indian dish.
For this particular khichdi recipe, first, soak the lentils in water for 30 minutes before you start cooking. Ensure you drain the water completely thereafter. This will help soften the lentils and reduce cooking time.

Take rice and lentil in a bowl in the aforementioned proportion and rinse it thoroughly.

Thereafter, place it in a pre-heated large pot with 2 cups of water and let it cook on medium heat for some time.

Thereafter, add the spices to the rice and lentils' combination.

Add water and bay leaves and bring it to a boil. Ensure you boil it for at least 10 minutes.

Turn the heat low, cover the pot and continue to cook until the rice and lentils soften. This is expected to take at least 30-40 minutes. Alternatively, you can cook it in a traditional pressure cooker for 20 minutes.

Before serving, add the cilantro leaves and salt to taste.

Enjoy your meal hot with a tsp of ghee/clarified butter on top!