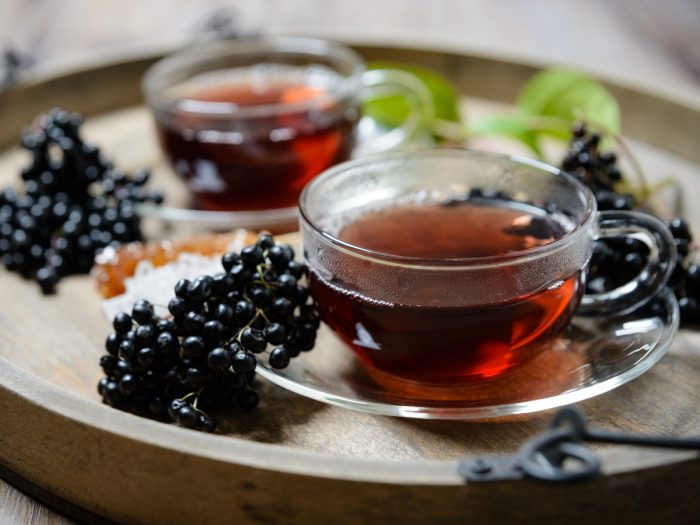 Print Recipe
Soothing Elderberry Tea Recipe
Elderberry tea has the perfect balance of sweet, earthy, and slightly tart. Enjoy this soothing spicy version.
If you wish to add spices to the tea, add the cinnamon sticks, cloves, fresh ginger, and cardamom to it and continue to boil.


Once it reaches a boil, cover the vessel and reduce the heat to low. Let it simmer 30 minutes. Once you get your desired taste and consistency, strain it in a cup and enjoy.

You can also refrigerate it and have it cool if you wish to do so! However, people usually prefer to have it warm.
You can use the unopened flower heads to brew this delicious tea or wait until they bloom for a milder, sweeter flavored drink.
If you don't have access to the spices or prefer your tea without them, feel free to leave them out.