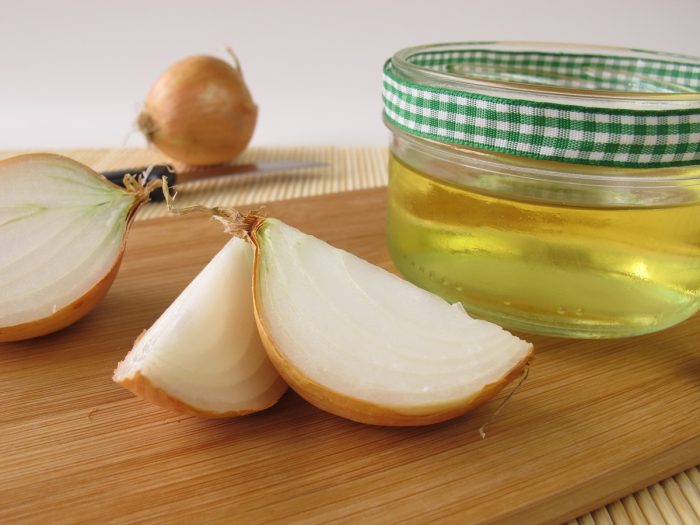 Print Recipe
How to Make Onion Juice: Easy Recipe
Making onion juice at home is no mean feat! Yes, it is as easy as it sounds. All you need is a juicer, two onions and, yes, a lot of patience. The tricky part would be to withstand the pungent smell of the onions while you grind it, which could cause your eyes to burn and water. That said, onion juice is incredibly good for the hair and skin, and application of this juice daily will have wonderful implications on both. Let's take a look at the easy-to-follow recipe below :
To make onion juice, first, peel off the onions. After thoroughly cleaning them under running water, get rid of all types of dirt on the skin. Dry the onions using a towel and then peel them. Chop them into quarters or even smaller chunks.

Add the onions to your blender and blend them till all you see is a thick paste. Strain the juice through a sieve or cheesecloth. Press the onion pulp to extract as much juice as possible.

Once done, refrigerate the onion juice until you are ready to use it.