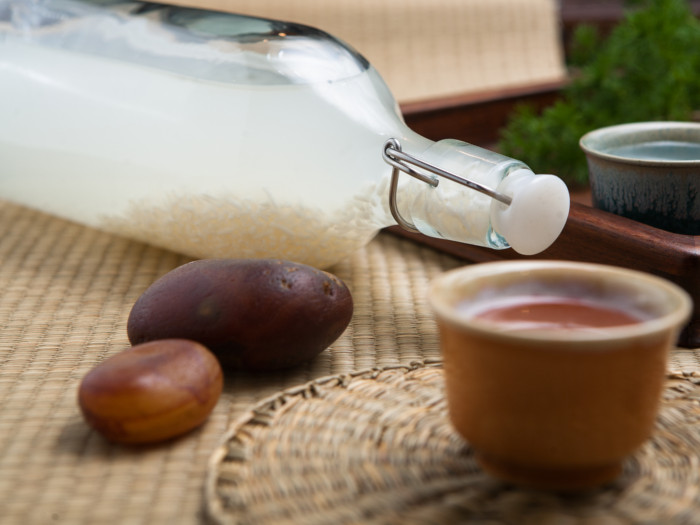 Print Recipe
How To Make Rice Wine: Easy Recipe
Made from fermented rice, rice wine is known for its powerful and distinctive flavor.
2

cups

glutenous "sticky" rice

1

ball

Asian rice yeast
To make rice wine, cook the rice according to package directions, making sure it is sticky when done.

Spread the rice out on a baking sheet to cool.

Break up the yeast ball in a small bowl using a spoon. Spoon a layer of room-temperature rice into the container and sprinkle some yeast on top, then repeat the process until all the yeast and rice have been layered in the container.

Seal the container and wait. Place the container in a warm place for five days. If you check it daily, you can see the yeast will be breaking down the rice. The resulting liquid, the beginnings of the wine, will pool at the bottom of the container. You can store it in a bottle.

Rice wine is consumed in very small amounts, about 6 ounces, due to its high alcohol content.