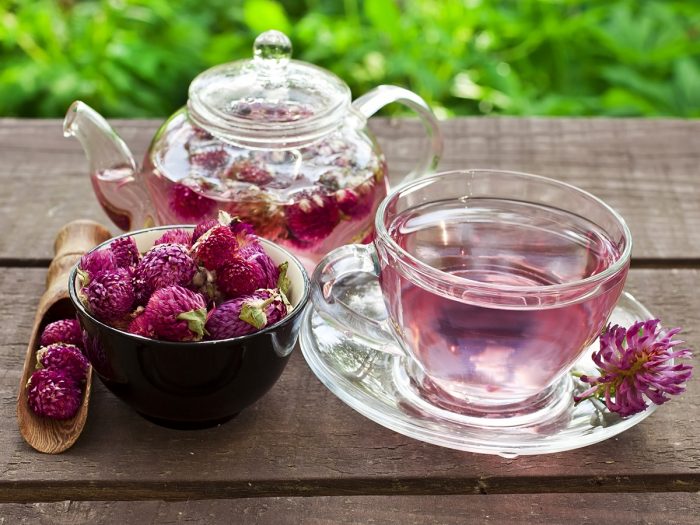 Print Recipe
How To Make Red Clover Tea: Easy Recipe
Red Clover Tea is perhaps one of the most nutritious teas you'll come across. Red clover tea can be easily prepared with a handful of red clover blossoms and some hot water. Let's take a look at how to prepare this tea at home.
To make red clover tea, bring the water to a boil in a stainless steel pot.

Add the blossoms to the pot and turn the heat down to a simmer.

Allow the mixture to steep for 10-15 minutes.

Strain the mixture and enjoy!