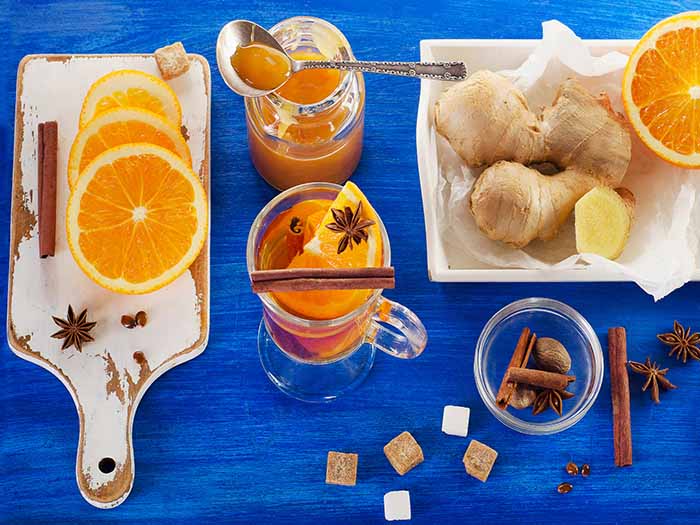 Print Recipe
How to Make Orange Tea: Easy Recipe
Orange peel not only has a very aromatic taste but is also extremely healthy. It is used in cakes, desserts, soups, salads or stews to give it a fresh and zesty flavor. In order to make orange peel tea, you will need dry peels. Let's take a look at a simple step-by-step recipe to make orange tea at home using the peels.
1

tsp

dried orange peel

cinnamon sticks/cinnamon powder

optional

honey or sweetener of choice

8

oz

water
For making this tea, use fresh oranges, chop their peels into 1/4th sized pieces

Leave these oranges to dry, ideally in a cool and dry place. Fasten the process by roasting the peels in an oven until they turn slightly crispy.

Crush these peels using a mortar and pestle until they turn into a powder.

Now take a stainless pot with a lid on it and place the crushed and chopped oranges in it. You can also use glass and enamel pots instead of steel.

Bring the water to a boil. If you wish to add cinnamon powder to the tea to enhance the flavor, feel free to add it at this stage.

Let the orange peels steep in the water for 15 minutes.

Use a strainer to pour the tea into a teacup. Add honey or any other sweetener of your choice. Serve the tea hot!