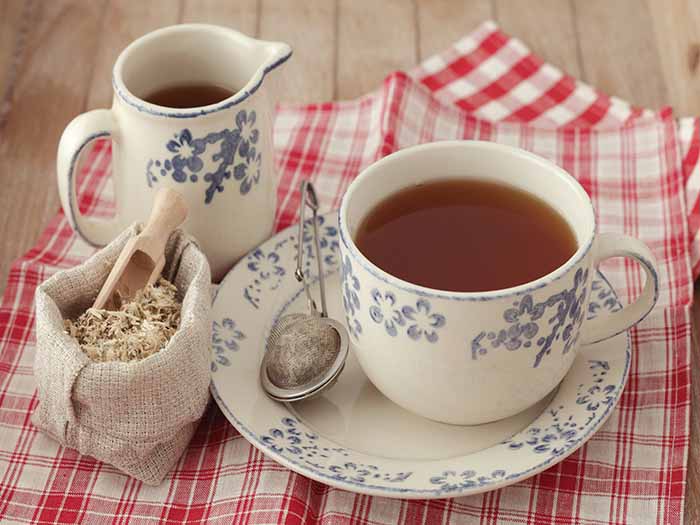 Print Recipe
How to Make Marshmallow Root Tea: Easy Recipe
For centuries together, marshmallow root has been used to treat various kind of infections. improve digestion, reduce congestion and swellings of any kind. It's needless to say then that marshmallow tea has far-reaching health benefits as well. It's relatively easy to make this tea at home. Follow these simple steps given below.
In a mason jar, combine the marshmallow root and water. Cover it with a lid.

Allow the mixture to sit overnight.

Strain out the roots, leaving behind a syrupy, light-yellow liquid. Enjoy the drink!