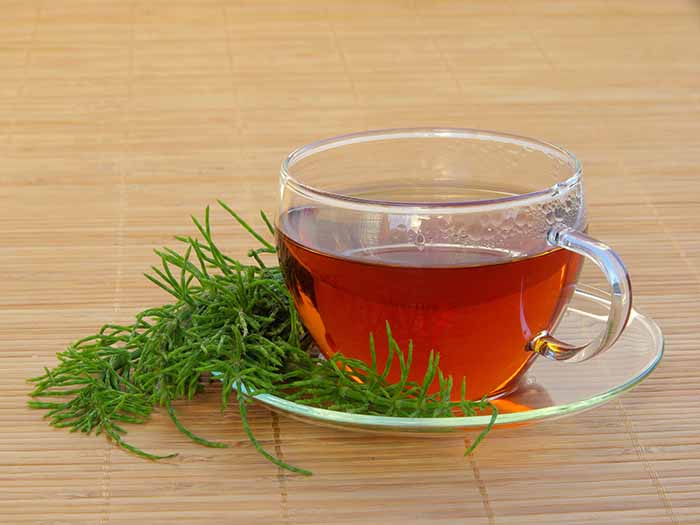 Print Recipe
How to Make Horsetail Tea: Easy Recipe
Horsetail Tea is historically known to repair tissues and bone related problems. This herbal infusion is useful for healing and strengthening the body. There is so much more to this tea than what meets the eye. So what are we waiting for? Let's get started with the recipe already.
To make horsetail tea, bring a pot of water to a boil.

Add 2-3 teaspoons of dried horsetail to a teapot.

Pour the hot water over the dried leaves.

Steep the tea for about 8-10 minutes.

Strain the tea, add honey or any other preferred sweetener for flavor and enjoy your cup of tea!