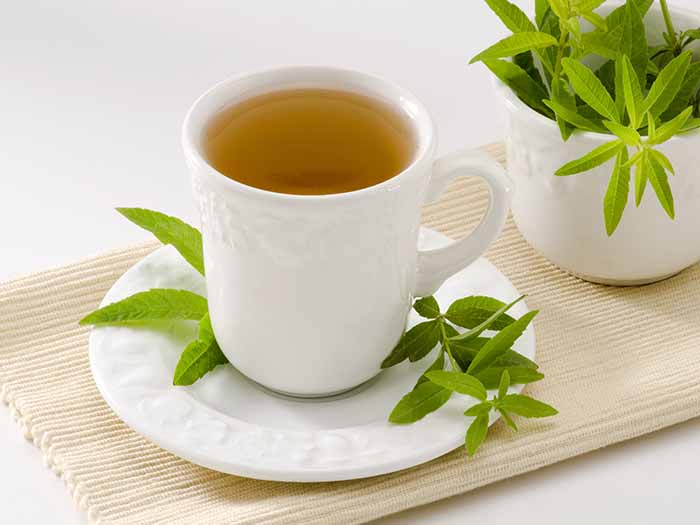 Print Recipe
How to Make Lemon Verbena Tea: Easy Recipe
If you are someone who has a thing for herbal teas, then the lemon verbena tea is something you will thoroughly enjoy. This zestfully lemony tea not only helps you with your sleep but also aids in digestion. All you need are a few leaves, hot water, and honey and you'll be good to go! Take a look at the recipe below.
To make lemon verbena tea, add the leaves to a teapot or tea infuser.

Bring a saucepan of water to boil and then pour over the leaves.

Allow the leaves to steep for 5 minutes before straining the tea.

Serve this tea with honey or a lemon slice for more flavor. You can have it either hot or cold. If you wish to have it cold, either add ice cubes to it or refrigerate it.