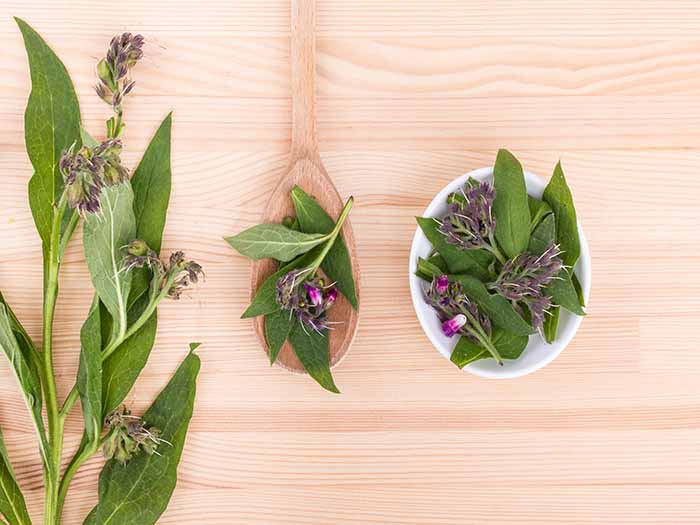 Print Recipe
How to Make Comfrey Tea: Easy Recipe
If you're experiencing any kind of pain, then comfrey tea is the go-to drink for you. A herbal infusion, this tea helps to treat body aches of different kinds. Not just that, they are also useful to treat different kinds of ailments. However, care must be taken to ensure that you don't consume more than what's necessary as too much of it can adversely affect you. Let's take a look at the recipe below.
Add 1 teaspoon of dried comfrey leaves to a teapot or infuser.

Heat 1 cup of water to just shy of boiling.

Pour water over the tea leaves.

Allow steeping for at least 10 minutes.

Strain the tea and use appropriately (only consume if approved by your doctor).