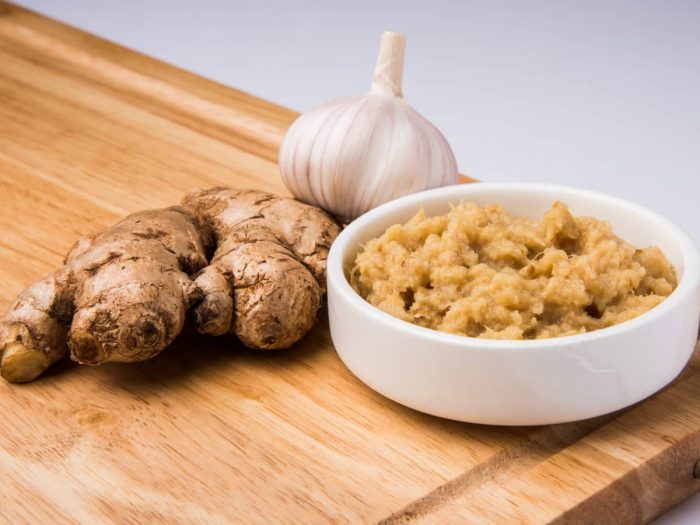 Print Recipe
How to Make Ginger Garlic Paste
When it comes to cooking, one of the basic essentials is the ginger garlic taste. Not only does it add a certain aromatic flavor to the food, but it also makes the meat tender and aids in digestion. While the readymade version is available in departmental stores, it can also very easily be made at home. You can also make a lump sum of it, refrigerate it and used it at regular intervals. So let's take a look at the easy ginger garlic paste recipe below.
250

grams

ginger

250

grams

garlic

3

tbsp

sunflower oil/peanut oil

2

tsp

rocksalt/salt
Wash 250 grams of ginger, rinse the roots well and peel them. Wash 13-14 cloves (250 gms) garlic and peel them.

To the bowl containing the peeled garlic, add the chopped ginger. Thoroughly rinse them and drain all the water.

In a food processor, add rock salt and oil, which act as preservatives. These help in preserving the paste and don't allow them to turn dark. However, keep in mind that you put less salt in the dish you're preparing since the ginger garlic paste that you'll be adding already has some amount of salt.

Grind it all to a smooth paste, which you can later remove and keep in a clean jar. Refrigerate it, so that you can use it later as and when you require it.